Hello everybody and thanks for stopping by for a more personal article! Ever since I managed to get the great news from my doctor that I have reversed my fatty liver,
I thought about putting it all together into a book – from details on what the fatty liver is to a complete guide on how to reverse it (or at least what worked for me) and recipes that are good for those suffering from a NAFLD.
And today, right before writing this article, I started writing down all the ideas for the book, with everything that should be in it.
And I need your help!
As a person that has been diagnosed with a fatty liver and managed to get rid of this depressing condition, I believe that I know all the question that one has regarding NAFLD and what to do to reverse it – mainly because I was there as well, had the same questions, had the same doubts and worries and worked to make it happen, made mistakes along the way and recorded great success.
However, I might still miss a thing or two and this is where I would love you to hop in and help me: share your suggestions regarding what would YOU like to see in my book on how to reverse fatty liver.
I already have an idea on what has to be featured in the book.
– What is Fatty Liver / NAFLD
– How to reverse fatty liver (what to eat, what not to eat, supplements, lifestyle changes and other tips and tricks that worked for me)
– Recipes and a meal plan to help those starting out on their journey to getting better
Is there anything that I am missing here? Should I have something else in the book – would YOU like to know about a specific thing or more? Please let me know in the comment section below: not only that you will help make this book better and more helpful for the people that will read it, but every person that gives a suggestion on this article will receive a FREE copy of my book when it will launch (which might take some time).
However, I will delete all comments that I will feel are there just to fill up the space and not actually offer real/solid suggestions.
All – or most of the information that will be in my book on how to reverse fatty liver – is or will be available for free on this blog, but the book will have a few extras and will be a lot more organized: having all things in one place, a place that's easy to navigate as opposed to browsing through all the articles on this website is certainly worth it, hopefully.
My only concern is that, since I am not a native English speaker, the book will have some language-related problems, but hopefully it's the information that matters the most and the fact that it will be really helpful in reversing NAFLD that matters the most.
Again, thank you for reading and I can't wait to read your suggestions for the book!
UPDATE: Since this is taking a lot more than anticipated because of other real life priorities, you can check out the best book on reversing fatty liver – – The Fatty Liver Remedy. This is now my top recommendation when it comes to dealing with this problem.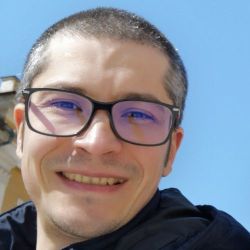 I was diagnosed with a fatty liver back in 2014 and managed to reverse it by mid 2015. Since then, I've been studying NAFLD and I have decided to share everything I have learned over the years to help you reverse your condition.
I am also the admin of the Fatty Liver Support Group on Facebook and the Fatty Liver Subreddit.