There are some great books out there on how to reverse fatty liver disease and today I am here to share my favorite five. These will help you improve your liver's health, heal it and ultimately reverse fatty liver.
You have all the information you need in order to naturally reverse your fatty liver on this blog – and it's all available for free. But a book is easier to go through in my opinion.
So this is what we're going to talk about in today's article, one that I am updating constantly to make sure that any new releases are covered: the best books to help you reverse fatty liver disease.
So, with all these in mind, let's just check out below the best books you can read to reverse your fatty liver.
Note: Affiliate links below. This means that I will earn a commission if you make a purchase, at no extra cost to you. The commissions have not influenced the listing in any way.
1. Reverse Your Fatty Liver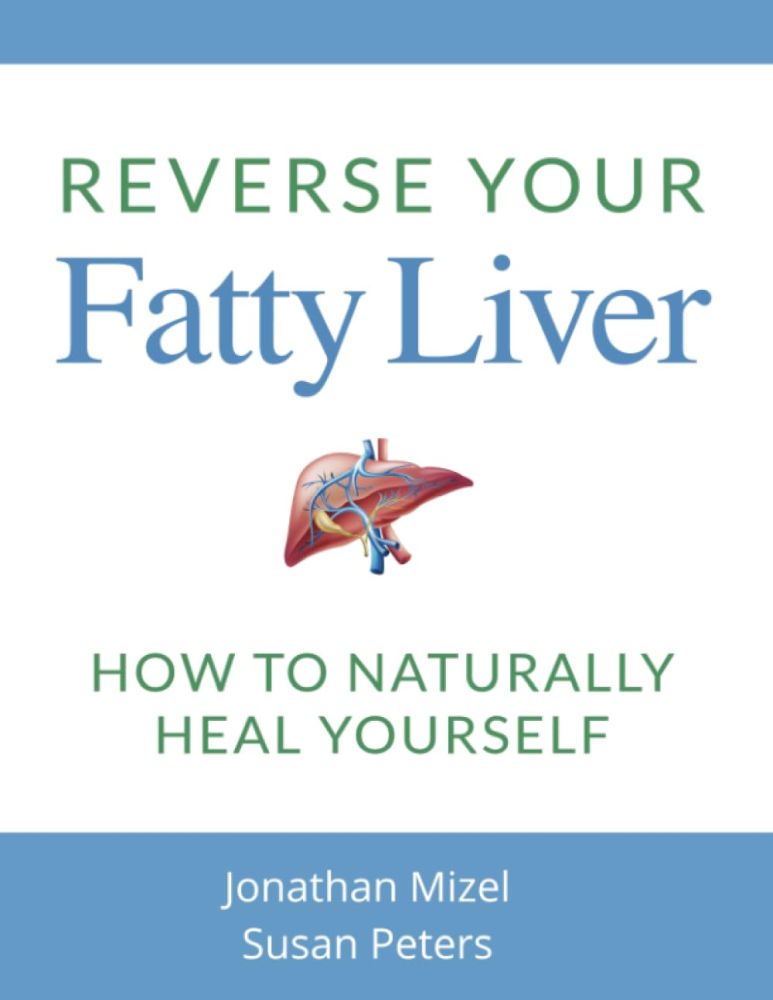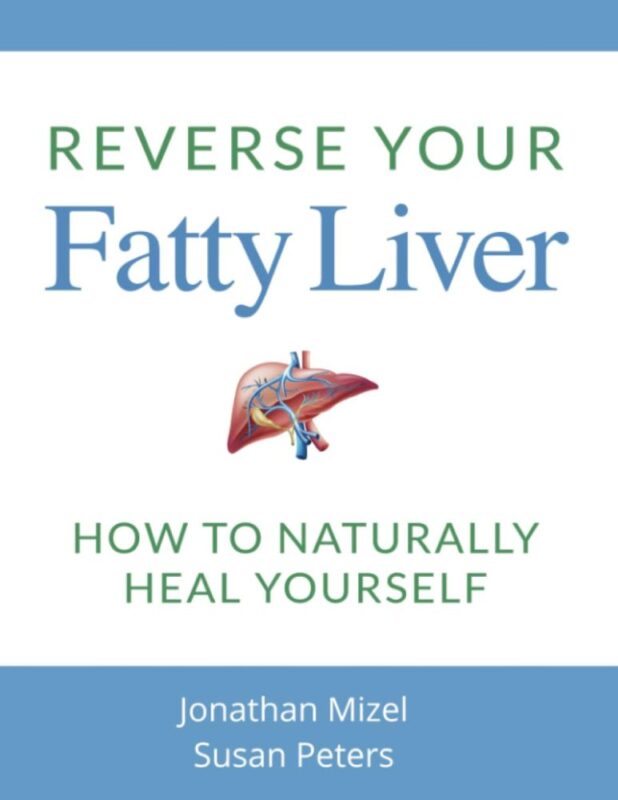 This is the best option by far, in my opinion. The best choice of them all, with amazing advice and some good motivational writing to keep you going when you hit the wall.
It's an amazing program for reversing fatty liver, offering great value to its readers.
Created by two authors who (just like me) managed to reverse their fatty liver naturally, this is an amazing resource that will surely help tremendously.
Here are a few of the key things it covers (it would be easier to simply say that it covers EVERYTHING you need to know):
Full Dietary Guidance: Learn what to eat and how to exercise to reverse NAFLD / MASLD.
Foods to Avoid: Lists foods that are harmful to the liver, including some labeled as healthy.
7-Day Liver-Detox Plan: Includes a detailed plan for liver detoxification and weight loss.
Household Chemical Alternatives: A unique approach (I haven't seen this in any other books), recommending natural alternatives for liver safety to harmful chemicals we normally use.
Recipe ideas: Plenty of liver-friendly recipe ideas. A pure treasure!
It's a bit more expensive than the others, that's true, but hopefully you're not going to put a price cap on your health right now.
And it's still not more expensive than a few Starbucks coffees, so it's not like you're spending a fortune. And in this case, it's really worth it as it will help you get your health back and reverse your fatty liver.
Click here to find out more about it!
2. Fatty Liver: You Can Reverse It
Sandra Cabot has a sort of a celebrity status in the fatty liver disease world thanks to her work – and her book on reversing MASLD / NAFLD is extremely helpful, albeit a bit outdated (published in 2010) compared to my recommendation above.
However, the book still provides a really in-depth ook at fatty liver and ways to reverse it.
Written by Dr. Sandra Cabot and Dr. Thomas Eanelli, this book tells you everything about the disease and helps you understand the diets and habits you must change to reverse it.
Here are some of the main things covered by the book:
It offers an extensive overview of fatty liver, its causes, and diagnostic tools.
It provides a step-by-step healing plan for fatty liver disease.
Includes Dr. Thomas Eanelli's personal battle with liver disease and food addiction.
It offers 10 steps to control food addiction and other harmful habits affecting the liver.
Dr. Sandra Cabot has devoted her career to helping people heal themselves from this potentially fatal yet still under reported disease and this book is her way of teaching the world how to reverse fatty liver disease.
Click here to check it out on Amazon.
3. Fatty Liver Diet: Eat to Treat Fatty Liver
I really like the approach of this book, one that really resonates with my beliefs that dietary changes, as well as lifestyle changes, are what's required to reverse a fatty liver.
No need to go through "liver cleanses" or taking supplements, as long as you're feeding your body correctly and you live a healthy life. This is how I did it, actually!
Of course, this book is more than what I wrote above and the authors have their own points of view, but overall it's a really good one and even though a bit generic, it's a great starting point for understanding this condition and how to reverse it.
Click here to check out the book on Amazon.
4. The Liver Cure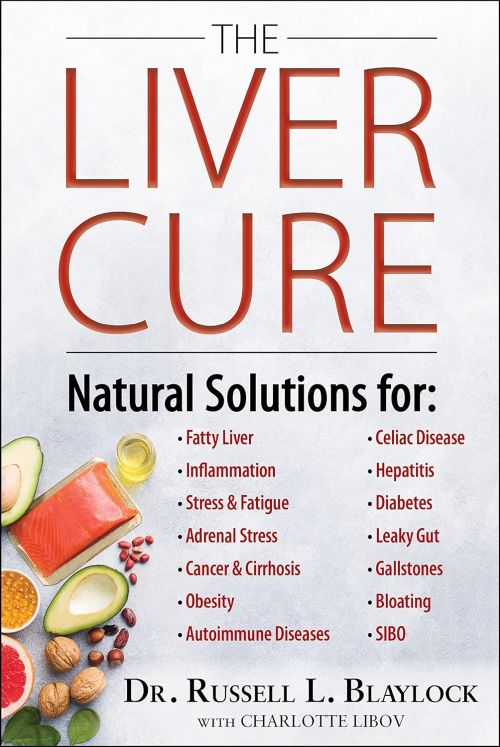 This is one of the more recent books on reversing fatty liver disease and it goes a bit off the track trying to cover a lot more than the disease itself – but it's still very useful.
Offering natural remedies, lifestyle strategies, and dietary solutions for liver health, this book is also very recent (released in 2022), so it's very up to date with latest solutions from conventional to alternative therapies.
Here are some of the key things that this book covers and helps you with:
It offers a detailed overview of the liver's functions and its role in general disease.
Discusses how lifestyle choices and environmental toxins impact liver health.
Provides guidance on the best exercises and diets for maintaining liver health.
Covers a range of conventional, alternative, and new scientific treatments for liver issues.
While I am still confident that it's enough to follow a healthy diet and exercise in order to reverse your fatty liver, it's never a bad idea to be up to date with the latest therapies that show promise.
Click here check this book at Amazon now!
5. Healing Fatty Liver Disease: A Complete Health and Diet Guide
Based on the most current and comprehensive information available, the authors have created this indispensable guide for anyone living with and managing fatty liver disease.
There is extensive information on the causes of a fatty liver, the symptoms and signs, and the treatment options like medications, exercise and diet.
Because diet plays such a major role in managing the condition, there are a lot of specially selected recipes that contribute to a well-balanced diet that is low in saturated fats and high in fiber: you actually have 100 recipes, which should come in handy.
The only potential problem is that this book is only available in paperback format at the moment, so if you want one to read online, on an eBook reader or on your computer, you will have to select a different option on this list.
This book was initially published in 2013, but updated in 2022 with fresh info and new findings to offer you really useful information.
Click here to check it on Amazon!
Final words
These are the five best books you can read to learn how to reverse your condition.
As I said earlier, you don't really have to buy any of these if you know you can do all the research yourself.
But if you want to make sure that you have everything in one place, but also that you don't miss on anything important, any of these books will be useful.
I personally believe that if you go with the first recommendation, the Reverse Your Fatty Liver book, you get the most up to date information and everything you need to know about reversing your condition, but the other books are really good too – hence their presence on this list.
Don't buy them all though – I think that would be overkill. I am sure that choosing one would be enough. Just make sure to actually put in practice the information in the books.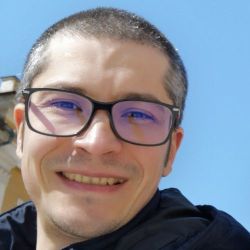 I was diagnosed with a fatty liver back in 2014 and managed to reverse it by mid-2015. Since then, I've been studying it,  continuously updating my knowledge with the latest scientific findings and practical approaches to give others the help they need to reverse their condition.
My approach to managing fatty liver is holistic, balancing scientifically-backed information with real-life, practical advice based on personal, direct experience.
I am also the admin of the Fatty Liver Support Group on Facebook and the Fatty Liver Subreddit.