You have all the information you need in order to safely reverse your fatty liver on this blog – and it's all available for free. But it's scattered and sometimes you need things to be a bit more organized and easier to navigate through.
And what's easier than a well written book about reversing fatty liver, one that can also be read on a computer or phone if you so prefer?
This is what we're going to talk about in today's article, one that I am finally updating today after years of neglect: the best books on how to reverse your fatty liver.
These books will give you all the information you need in order to do it right, stick to your diet and reverse NAFLD. Plus, you have everything organized in one place and easy to navigate. Beats countless of hours of aimlessly browsing the internet!
I am also working on my own book on how to reverse fatty live – but I've been doing this for a couple of years already as something everything pops up and puts this important book on the back burner.
As you know, I have reversed my fatty liver and I love to help you do the same – naturally and as easily as possible. But until my book is ready, you fortunately have some other great options out there!
As I said earlier, you don't really have to buy any of these if you know you can do all the research yourself – but if you want to make sure that you have everything in one place, one that's easy to navigate and easy to read, you should definitely pick one and put it to good use.
These are also tested and approved by myself – the information you find online is often contradictory and not always correct, unfortunately. So it's better to go with something that you know it works.
So, with all these in mind, let's just check out below the best books you can read and follow in order to reverse your fatty liver.
1. Reverse Your Fatty Liver
This is the best option by far, in my opinion. The best choice of them all, with amazing advice and some really motivational writing to keep you going when you hit the wall!
It's an amazing program for reversing fatty liver, offering great value to its readers.
Created by two authors who (just like me) managed to reverse their fatty liver naturally, this is an amazing resource as it not only tells you what you should do to reverse fatty liver, but comes with extra content and freebies, including much needed recipes that will tell you exactly what to eat for each meal.
An outstanding book and the best you can find on the internet: that's why I placed it here at the top.
It's a bit more expensive than the others, that's true, but hopefully you're not going to put a price cap on your health right now.
And it's still not more expensive than a few Starbucks coffees, so it's not like you're spending a fortune. And in this case, it's really worth it as it will help you get your health back and reverse your fatty liver.
Click here to order it out right away and find out more!
2. Fatty Liver: You Can Reverse It
If you have a fatty liver, you probably heard about Sandra Cabot already, as she's one of the biggest voices out there helping people reverse their condition.
This is an extremely in-depth look at fatty liver and ways to reverse it. Written by Dr Sandra Cabot and Dr Thomas Eanelli, this book tells you everything about the NAFLD disease and helps you understand the diets and living habits that you must change in order to reverse it.
Dr. Sandra Cabot has devoted her career to helping people heal themselves from this potentially fatal yet still under reported disease and this book is her way of teaching the world how to reverse NAFLD.
As I said, if you've done some research online about this condition, you have already saw her name and maybe read a few things by her. Now it's time to read more – and do so in a more organized fashion thanks to this book.
The biggest problem of this book is that it has been published back in 2010 and it seems that it wasn't updated since (I might be wrong, so do your own due diligence here), but it's still a good book!
Click here to get the book from Amazon. (affiliate link)
3. Fatty Liver Diet: Eat to Treat Fatty Liver
I really like the approach of this book, one that really resonates with my beliefs that dietary changes, as well as lifestyle changes, are what's required to reverse a fatty liver.
No need to go through "liver cleanses" or taking supplements, as long as you're feeding your body correctly and you live a healthy life. This is how I did it, actually!
Of course, this book is more than what I wrote above and the authors have their own points of view, but overall it's a really good one and even though a bit generic, it's a great starting point for understanding this condition and how to reverse it.
Click here to check out the book on Amazon (affiliate link)
4. The Natural Fatty Liver Cure
This is one of the bestselling books on reversing NAFLD on Amazon at the moment of writing this and I am sure that this says a lot about its quality!
According to its author, "The Natural Fatty Liver Cure" describes a host of methods, techniques and recipes to help you improve your fatty liver condition and become healthier in a relatively short time.
With the information in this book, you can do a liver detox or liver cleanse flush that removes toxins from your body. I'm not 100% behind this approach as I consider that dieting and exercising is all that you need – but so many good reviews can't be wrong.
Then, you can start fresh by eating foods that are good for your liver and making lifestyle changes to improve your liver function in order to reverse your fatty liver. It's also constantly updated so new findings are included as well.
Click here to get this book from Amazon now! (affiliate link)
5. Healing Fatty Liver Disease: A Complete Health and Diet Guide
Based on the most current and comprehensive information available, the authors have created this indispensable guide for anyone living with and managing fatty liver disease.
There is extensive information on the causes of NAFLD, the symptoms and signs, and the treatment options like medications, exercise and diet.
Because diet plays such a major role in managing the condition, there are a lot of specially selected recipes that contribute to a well-balanced diet that is low in saturated fats and high in fiber: you actually have 100 recipes, which should come in handy.
The only potential problem is that this book is only available in paperback format at the moment, so if you want one to read online, on an ebook reader or on your computer, you will have to select a different option on this list.
Also, this might be a bit outdated since it was written back in 2013 and other options on this list are updated.
Click here to head over to Amazon and get this book now! (affiliate link)
These would be my top five recommendations when it comes to books that you should read to learn how to reverse your condition. You definitely don't have to purchase all these books – it would be too much!
I personally believe that if you go with the first recommendation, the Reverse Your Fatty Liver book, you get the most up to date information and everything you need to know about reversing your condition, but the other books are really good too – hence their presence on this list.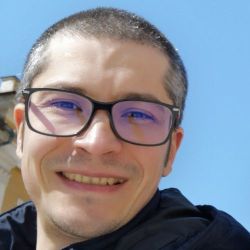 I was diagnosed with a fatty liver back in 2014 and managed to reverse it by mid 2015. Since then, I've been studying NAFLD and I have decided to share everything I have learned over the years to help you reverse your condition.
I am also the admin of the Fatty Liver Support Group on Facebook and the Fatty Liver Subreddit.