Today we're going to talk about that pain under your right rib that you felt before being diagnosed with a fatty liver (and probably afterwards). That pain that all doctors tell you it doesn't exist… we've all been here probably.
When I told my hepatologist that I had pain under the right rib, just before being diagnosed with NAFLD, she told me that it's not related to the liver. She said that the liver doesn't hurt. It can't be happening.
Yet, it was there and I know that there are many people like me, feeling that pain under the right rib. And probably being told that it has nothing to do with their condition. So I decided to write about this and set things straight once and for all.
Pain under the right rib and fatty liver disease
Feeling pain under your rib, which can be described as throbbing pain, dull pain, stabbing pain or, actually, any type of pain is definitely not nice and pretty scary.
Especially if it doesn't go away fast or comes back again and again, as it is the case with this pain associated with fatty liver.
Most people who are diagnosed with a fatty liver disease experience pain under their right rib, usually even before being diagnosed. Sometimes, the pain persists even after you start dieting.
But what causes the pain under the right rib when you have a fatty liver? Is it normal or proof that things are getting really bad? Is it as scary as it seems?
And, most important – what to do to get rid of the pain under the right rib when you have fatty liver?
These are questions that I will answer in today's article and I am basing my answers not only on research on the matter and personal experience, but also on countless discussions we've had on our free to join Fatty Liver Support Group on Facebook.
Is pain under the right rib normal with Fatty Liver?
No pain can be considered normal, but this pain under the right rib is a very common symptom of those suffering from a fatty liver disease. The pain usually comes from your enlarged liver pressing on other organs in your body.
Of course, this pain can also be associated with other conditions. This is why it's extremely important to visit a doctor as soon as possible if you're experiencing it.
However, if you are to ask your doctor, he or she will probably say that it's not your fatty liver that is hurting.
"The liver doesn't hurt" – this is what most of them say, and this is what mine said (she also said that fatty liver can't be reversed and switching to another doctor was probably one of the best things I did since I actually reversed mine!).
Still, with the liver unable to "feel" pain, why is this pain under the right rib one of the most common symptoms of a fatty liver?
There is an explanation to that and it makes a lot of sense once you hear it: when you have a fatty liver, this means that additional fat starts being stored in your organ.
As a result, this leads to an increased liver size – the liver can grow more or less depending on how much fat it's actually stored there.
As a result, the enlarged liver will start pressing on other organs in the area or spots it shouldn't press on – and this is what causes pain.
So although it's not the liver itself that hurts, it is the fatty liver that's causing the pain under the right rib due to the liver being enlarged.
For some reason, though, it seems to be felt more often during the evening or the night.
There's also a potential explanation for that as well: not only that in the evening we're after an entire day of eating, but we also have a more relaxed time, allowing us to focus on the pain itself and feel it more intensely.
Also, the fact that we're feeling it during the night or before we fall asleep might be related to our position: when we lie on our back, we have the liver press more on areas that hurt more.
So these all could be potential answers to why it usually hurts more in the evening.
The truth is that I simply believe there's not enough research made on this matter.
I am sure that sooner rather than later, scientists will have more answers to this and doctors will no longer tell us that we're crazy for feeling this pain if we have NAFLD.
Of course, this could mean that other problems are present – including gallbladder related ones.
This is why – I have to repeat – it's best to talk to your doctor, no matter what, if you experience this kind of pain, even if you already have fatty liver.
How to get rid of the pain under the right rib?
This is the second biggest question that people ask and unfortunately, the answer to it is not as pleasant or simple as the one above.
Most people think about painkillers when it comes to getting rid of that pain – which can be dull or very intense. Unfortunately, taking painkillers usually won't help.
Many people who have tried it, didn't really manage to get rid of the pain. And painkillers are considered bad for your liver, so you should only take them scarcely, when your doctor recommends it.
The best way to get rid of the pain is to reverse your fatty liver. Start working on your diet and make sure that you stick to it, as difficult as it will get.
Your pain will get better as your liver heals and it usually happens as soon as two weeks after starting to eat healthy.
Of course, it depends on the severity of your fatty liver and how well your body responds to the diet, but it usually starts getting better sooner rather than later.
You don't have to fully reverse your fatty liver before your pain completely goes away – and these will also be good signs for you that you're really on the right track.
In my case, things started to improve after a couple of weeks and six months after starting my quest to reverse my condition, I only felt this pain on very rare occasions.
However, sometimes, sticking to the best diet for fatty liver and enduring all that pain is not fun at all.
Therefore, until the liver starts healing and making things bearable, you can try some other potential remedies that might have a smaller or larger degree of success:
– try changing positions: sometimes, simply straightening your back if you're sitting or standing up can help, just as it will usually help if you change positions if you're laying in bed: switch to one side or another or try to rotate a bit. Find what feels good for you in that particular situation.
– try applying some warm compress or pad on the area: the pad shouldn't be too hot, though and some people can't take it at all. If it starts feeling uncomfortable, remove it and try something else.
You can also try to apply it on your shirt or a piece of cloth and not directly on the skin. This helps you feel better and the warmth will have a soothing effect.
– see if any foods make it worse: in my case, whenever I cheated and ate something particularly greasy or sweet, after a while the pain started to get worse.
So there might be foods that make it worse for you – even in the "healthy foods" department.
Try to experiment a little bit and see if there are any foods causing the pain and simply stop eating them until you get better – most likely you will be able to bring back those foods in your diet if it's really a must, as long as they are generally considered healthy.
I know that it's not really a lot of help that I can offer in terms of getting rid of the pain as fast as possible, but hopefully knowing that you will get there eventually as your liver gets better offers you enough motivation to stick to your diet and make things right again.
NOTE: Even though most people diagnosed with NAFLD experience this pain under their right rib, it doesn't automatically mean that it's caused by an enlarged and fatty liver.
Although this is the most likely cause, it would be best for you to mention it to your doctor and let them decide if further investigations need to be made since it could be something else causing this pain, like gallbladder problems, an irritable bowel syndrome and maybe other conditions.
Also, if the pain is extremely severe, you should also seek medical assistance, as the pain associated with NAFLD is usually dull or at least not extreme.
Even if the pain is not extreme, you should still seek medical attention as no home-diagnosis can beat one made by a trained professional! So visit your doctor ASAP if you haven't done so already.
Does the severity of the pain indicate the severity of your condition?
No, the pain itself can't be associated with how severe your fatty liver is. Worsening pain doesn't necessarily mean that your liver is getting worse, while an easing pain doesn't necessarily mean that things are getting better.
Sure, the pain will gradually go away (until it will go away completely) as you work on reversing your condition, but it's not used as an instrument on deciding your fatty liver grade or severity of the condition.
Conclusion
Pain under the right rib is one of the most common symptoms of a fatty liver. Many doctors still say that it's unrelated, although I have had it – you're probably having it – and most of the people with NAFLD I have talked to have had it.
While there is not much we can do to ease that pain immediately, it will gradually disappear as we diet and work on reversing our livers.
It can start improving as soon as two weeks after starting dieting (seriously), but it could also take more. Just don't lose hope – it will get better as long as you do the right things!
If you have other questions or things to add, please comment below!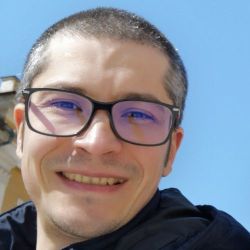 I was diagnosed with a fatty liver back in 2014 and managed to reverse it by mid 2015. Since then, I've been studying NAFLD and I have decided to share everything I have learned over the years to help you reverse your condition.
I am also the admin of the Fatty Liver Support Group on Facebook and the Fatty Liver Subreddit.