When I was diagnosed with a fatty liver in late 2014, the hepatologist who gave me the terrible news had even terrible predictions: I will NOT be able to reverse my fatty liver and the best I can hope for is to keep it at its current level and hope that it will not progress to something deadly.
Say that to a 30 years old person and you manage to scare them for life! That definitely was the case for me.
Fortunately, I didn't just accept or even believe what the doctor told me. I am glad I didn't just give up and started to do my own research instead. I read a lot, I learned a lot and I understood that it wasn't true: fatty liver can be reversed!
And to help you get there, the Fatty Liver Remedy is here.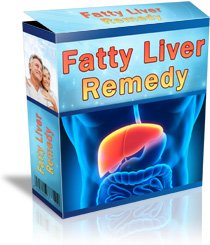 It's not going to be easy as you basically have to change your way of living and eating, but it's doable.
The proof are the hundreds – or thousands and even more people who have already managed to reverse it. Two years later, I had managed to reverse my fatty liver as well!
So NEVER accept defeat. NEVER accept that you can't heal yourself. NEVER GIVE UP. You can do it! You can get healthy again!
The Fatty Liver Remedy review
Now, how will the Fatty Liver Remedy help you? Let's jump into my review to learn everything about this great book.
Created by nutritionist Layla Jeffrey, I was drawn into it because she had a similar story to mine: a specialist predicted that her fatty liver will kill her, but she managed to reverse it as well.
(Proving, once again, what I said above: never trust those who say you won't be able to do it!).
Unlike me, Layla Jeffrey managed to write this amazing book – a guide on how to reverse your fatty liver, named The Fatty Liver Remedy.
The biggest secret here is changing your diet and eating the right stuff – feed your body what makes it healthy and stay away from everything that does you harm. This is the "secret".
However, since it's all in one place, and very well written as well, it's a lot easier to know what you have to do, what you have to eat and what changes are necessary to reverse your condition and improve your health, just like she did. Just like I did. Just like so many others did.
This complete program for reversing fatty liver really features everything you need to know in order to tackle your problem and get healthy again. Here's a short breakdown of the most important things you will find inside:
How to lose weight the CORRECT way – an extremely important thing when dealing with NAFLD
Dietary guidelines, including liver detoxing superfoods, healthy cooking oils to use, her own recipe for Liver Detox drinks that do wonders to your liver, foods to avoid and so on.
Medications to avoid
Lifestyle tips for turning your life around and getting back on track with your health
Natural supplements to take (well known things like Milk Thistle, but also lesser known ones that I recommend – ACV, ).
Recipes for healthy, liver friendly meals (more on these below)
Apart from all this great information – all based on the program that the nutritionist had followed herself to reverse her fatty liver – you get other great goodies as well if you decide to buy the Fatty Liver Remedy.
The bonuses included in the purchase price are extremely useful, with one of them topping the list and making your life even easier:
– 188 Liver Friendly Recipes (This is pure gold and you probably know it already if you've been trying to keep foods varied in your diet. This alone is worth the program's cost in my opinion!)
– Detox Your Body Book
– What to Eat & What to Avoid Book
– Lifetime updates & support from the author herself
The program is a bit more expensive than your regular book – but it is something that has been tested and proven to work. It is extremely helpful and, if you look at this from the right angle, you'll realize that it's actually very cheap.
And at $37 (the price for getting it through the links in this article) it's not that expensive if you think for a moment that this is the amount you're investing in your well being and regaining your health.
I hope that you agree that you deserve to invest the "huge" amount of $37 to get your health and, why not, life back!
So my suggestion is not to hesitate and get The Fatty Liver Remedy now. It has all the information you need to reverse your condition and it's easily packed in one single product – plus the amazingly useful bonuses it comes with.
My impressions of The Fatty Liver Remedy
This is definitely a great and helpful resource for those diagnosed with a fatty liver. It is well written and motivational, helping you make the right decisions and sticking to them.
I wouldn't go as far as saying that it has any hidden secrets or shortcuts to reversing your fatty liver. That's not possible in my opinion and I am happy to see that this book also informs you about that.
All the information that you get there can be found scattered online, including in articles published on this blog.
What helps the most is the fact that they are well organized and easy to go through. After all, if you are doing your research online, you need to know what to search for in order to get your answers. Here, you have them all in a single, easy to read place.
Conclusion
I consider The Fatty Liver Remedy a great program to follow if you've just been diagnosed with a fatty liver and you want a nicely written and well organized book detailing what should be done to reverse it.
You can find most of the information shared in the program on this blog for free, but having everything organized in a book that's easy to follow and doesn't require any extra searches on various websites is pure gold.
It helps you stay focused and do what matters the most: reverse your fatty liver!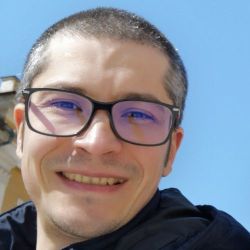 I was diagnosed with a fatty liver back in 2014 and managed to reverse it by mid-2015. Since then, I've been studying it,  continuously updating my knowledge with the latest scientific findings and practical approaches to give others the help they need to reverse their condition.
My approach to managing fatty liver is holistic, balancing scientifically-backed information with real-life, practical advice based on personal, direct experience.
I am also the admin of the Fatty Liver Support Group on Facebook and the Fatty Liver Subreddit.