Bread is one of the most important foods you must eliminate from your diet if you suffer from a fatty liver. Or at least reduce the amounts you consume by a ton.
But what if you really like eating bread? You are not alone and fortunately there are some bread alternatives for fatty liver that are not just healthier than the "real" bread but also taste just as good.
What I am recommending today to those who want to keep enjoying their bread after being diagnosed with a fatty liver is Ketobreads.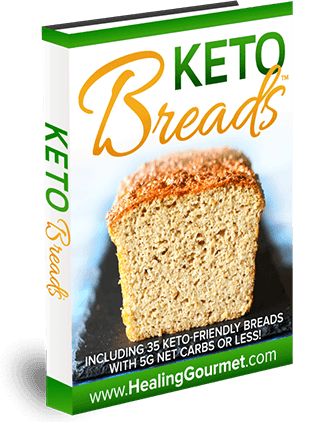 These are keto- and paleo-friendly bread recipes (also pizza crusts and more!) that will help you keep that yummy delight in your diet but without all the negatives. And they're also gluten-free, in case you were wondering.
The good thing is that you don't need to follow a strict keto diet in order to appreciate these breads, but if you already do – you can still eat them. How great is that?
Now, let's find out more about Ketobreads and why you should invest in getting the book to learn all the secrets inside – especially the recipes.
Ketobreads impressions
I have only recently discovered this and decided to share it with you. Until now, I was struggling a bit with my bread intake for fatty liver. Even though I reversed my condition, I still want to eat healthy – but I always had a thing for bread. And pizza. Oh, my!
So it was always a struggle keeping the amounts of bread under control. Eating a bit more started a snowball: my body starts asking for more bread and the risks of slipping and eating what I shouldn't bet are huge.
And this is when a keto bread will come to the rescue. You will get what you need or crave – which is delicious bread – but without harming your body and without feeding it the tons of carbs that grains have which trigger the chain reaction that might get out of control, ending with you eating more than you should.
Keto breads are made without grains and therefore have minimum amounts of carbs (which are responsible for weight gain and make us want even more sweets).
At the same time, unlike most bread alternatives, they taste GREAT and are also gluten-free.
Sure, they won't be identical to your favorite, fluffy but filled with chemicals white bread – but they will be amazing.
And the best part is that whatever you lose in terms of flavor and texture compared to traditional bread you win (tenfold) in terms of health.
So definitely get your copy of the Ketobreads today and start baking all sorts of delicious treats.
You will get heaps of recipes that will teach you how to bake fatty liver friendly bread alternatives like: bagels, sandwich bread, banana bread, a super pizza crust, zucchini bread and much, much more (35 in total).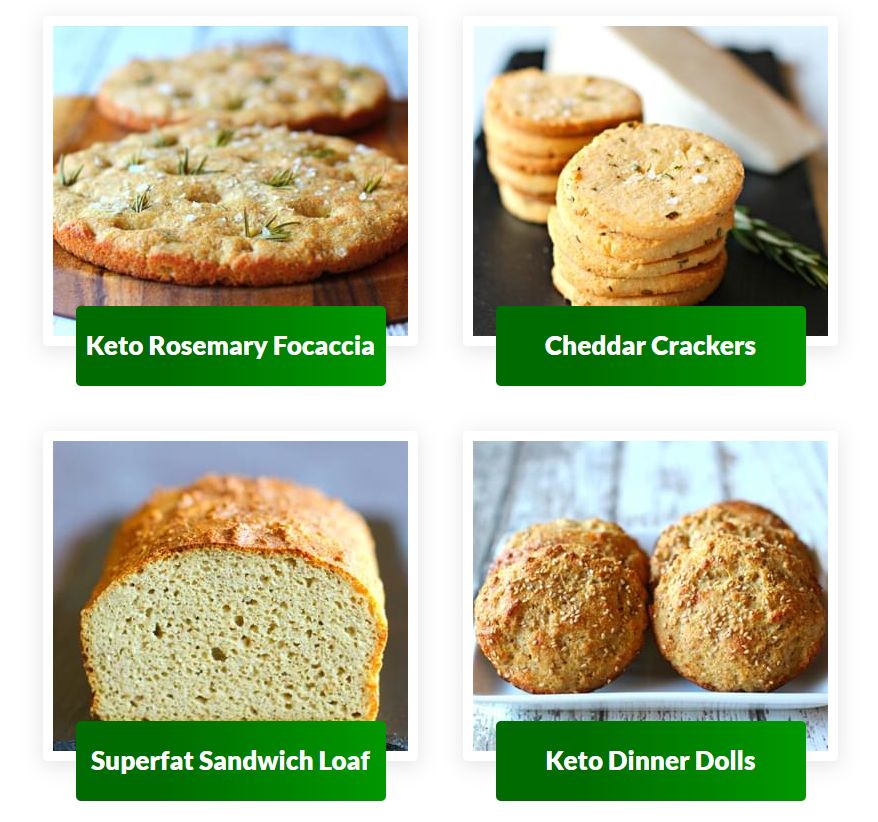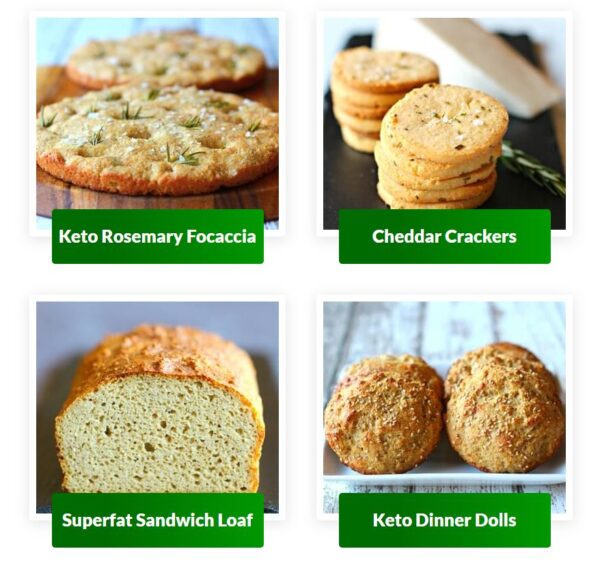 All the recipes featured inside have a maximum of 5 grams of carbs each! Pure joy!
All these are healthy, low carb breads that are the results of 20 years of experience that the book's author, nutritionist Kelley Herring kept improving over and over again until she reached perfection – perfection that is shared with us today.
As a specialist in nutritional biochemistry, she took all the science and put her into her baking. As a result, these breads are not just low carb and healthy, but also tasty!
You get a complete set of instructions on how to prepare each bread, but also full nutritional information, so you know exactly what you eat. This is perfect to keep track of those calories and macros for your fight against fatty liver.
These gluten free bread alternatives promise to be the healthiest options you have. Unlike regular white bread which has a higher glycemic index than soda or chocolate (source here) and even your regular gluten-free breads which are still loaded with carbs, the breads you will make following the Ketobreads recipes will have a maximum of 5 grams of carbs per 100 grams. That is, in other words, very safe.
So indulging your bread cravings has never been easier and healthier, without any of the side effects and negatives of consuming bread. You will be extremely happy that you found this, like I was after all these years of trying hard and suffering from the restrictions.
Sure, this doesn't mean that you will be able to eat ponds and pounds of bread each day, but you won't have to completely eliminate them from your diet. You will also be able to eat a bit more than you would with other bread alternatives, which is a win in my opinion.
While I am not really a big fan of the keto diet in general, I have to admit that this way of baking is actually really good for those suffering of a fatty liver and a perfect, healthy bread alternative.
So do head over to the KetoBreads website and learn what they're all about. I am sure you will be convinced that it's worth spending a small amount for the book (filled with tips, but also the most valuable part – 35 recipes!) which will help you get past this challenge of reversing your fatty liver.
The book is available in digital format or physical format (I preferred the latter simply because I am a bit more old school and like to see things on paper) and you will absolutely love it.
Don't forget to share your thoughts about the breads you can bake following the recipes in the book! I am really curious to see if you will enjoy them just as much as I did.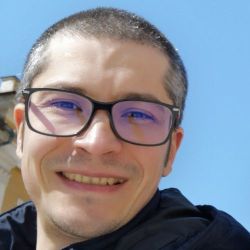 I was diagnosed with a fatty liver back in 2014 and managed to reverse it by mid 2015. Since then, I've been studying NAFLD and I have decided to share everything I have learned over the years to help you reverse your condition.
I am also the admin of the Fatty Liver Support Group on Facebook and the Fatty Liver Subreddit.