We have to change our way of eating and cooking after being diagnosed with a fatty liver – that is a known fact. This means that eating some of the foods we used to eat – like deep fried ones – is no longer possible.
But, at the same time, we'd like our food to taste as close to what we used to eat before, right? That's when air fryers come to the rescue! And today's article will help you decide whether or not is air fried food good for MASLD patients.
So… are air fryers good for those suffering from fatty liver disease?
Air fryers are great for those diagnosed with fatty liver disease. Air fried food will taste almost like deep fried, but it will have up to 70% fewer calories and way less fat that fried food would. This is what makes air fried food great for the fatty liver!
But, of course, that's just the main part of the story. There are still many things that you have in mind, like the foods to avoid – you still have to say no to those.
How to properly cook your food in an air fryer (for Fatty Liver Disease)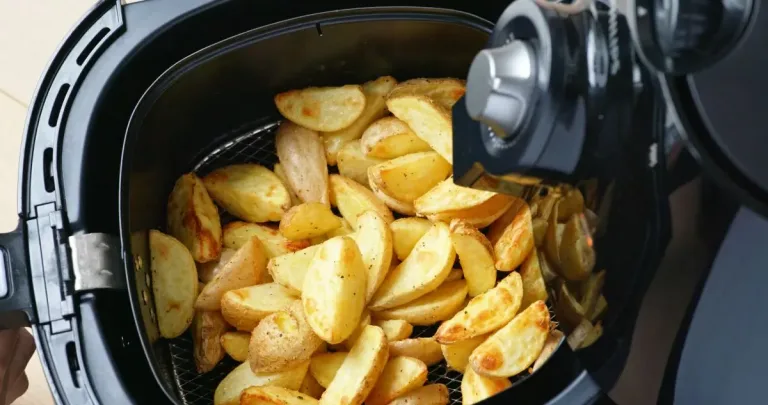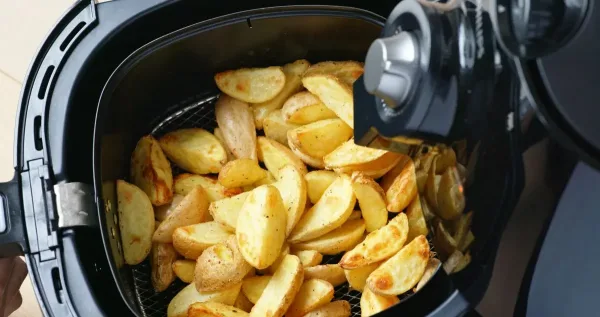 Air frying is very similar to cooking in a convection oven. The main difference is that air fryers are way smaller, so they can cook food a bit faster.
They also have a dedicated tray for collecting excess fat which can always come in handy, as it prevents you from eating that unwanted fat.
But in order to cook crispy, delicious foods in the air fryer and still get all its health benefits, you have to know how to properly use it and make sure you never overdo eating air fried foods.
Potatoes are potatoes, no matter how you cook them and you should never make it a habit of eating plenty of those if you have MASLD.
Also, you should try to never add extra oil in the fryer. Yes, I know that you can add a teaspoon to improve the taste, but you don't have to.
Not adding that extra fat will keep the food even healthier, while the taste will be pretty much the same.
If you really can't go without the added oil, make sure to add as little as possible. A teaspoon is enough for potatoes and most dishes.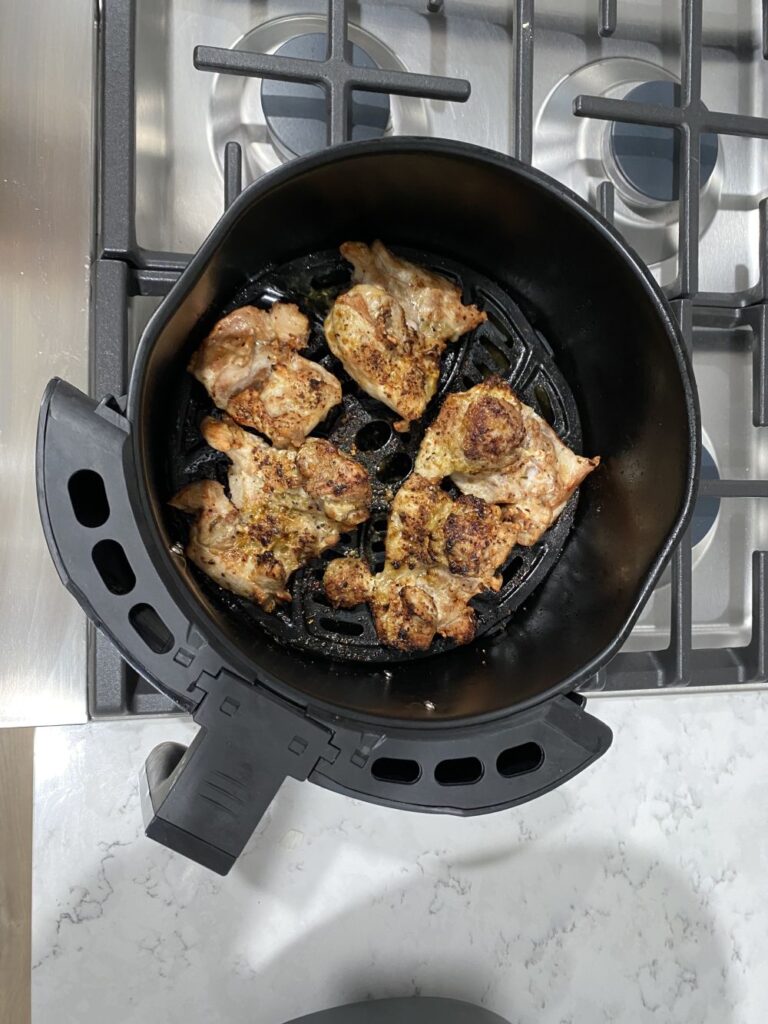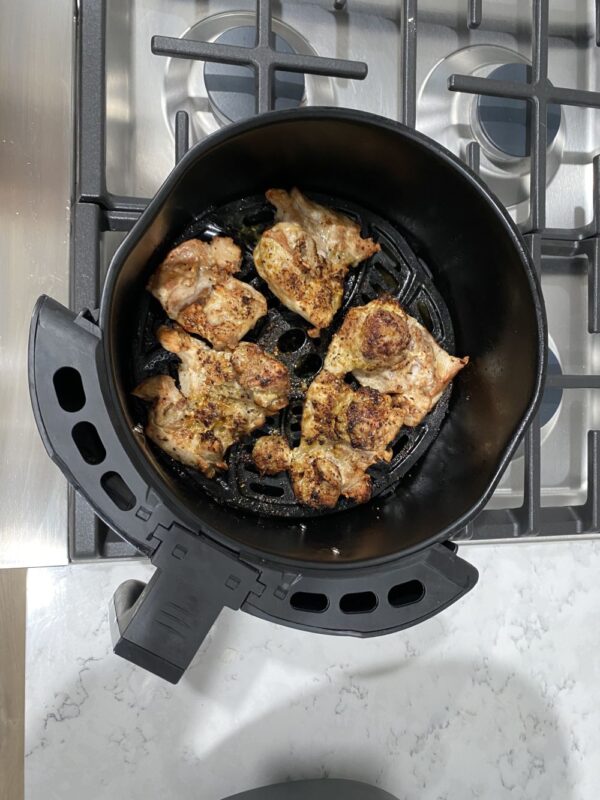 Chicken already has fat, so there's no need to add extra (but you do have to remove the skin!)
In other words, air fryers are not a magical item that allows us to eat anything, in whatever quantities.
We still have to make sure that we keep portions under control, as well as the amounts of added fats.
But for some crispy potatoes or delicious vegetable sticks? These will be perfect when cooked in an air fryer and in the case of the latter, they will make it easy for you to get some quick, delicious snacks too.
Are Air Fryers good for fatty liver?
Yes, air fryers are good for fatty liver, as long as you cook without added extra oil (or minimal oil added), you keep portion sizes under control and foods that are already fatty liver disease-friendly..
This way, you will reduce the fat intake compared to deep fried food by around 70% (source here), as well as get rid of other potentially harmful substances found in deep fried food.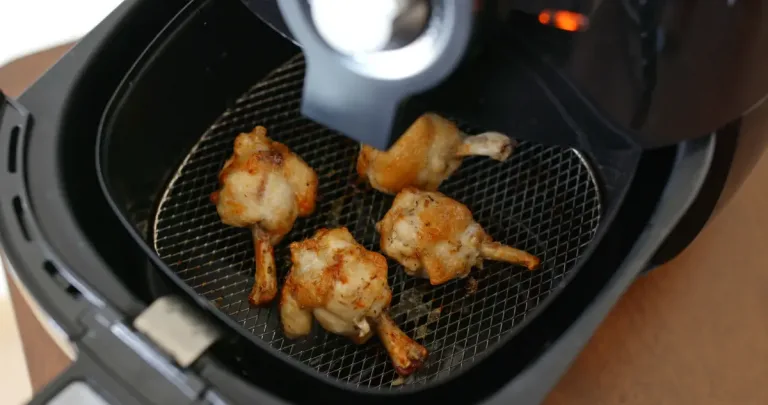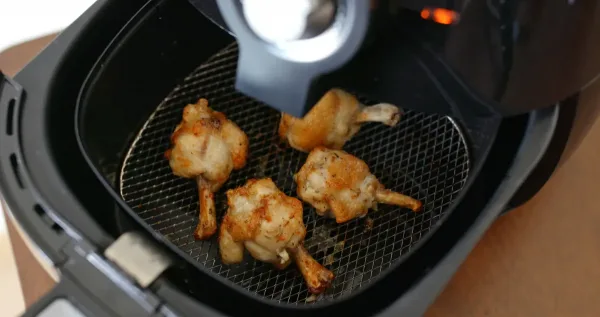 According to Medical News Today, air fried food – and potatoes especially – have way fewer acrylamides, which are considered a carcinogenic substance produced when deep frying (or burning foods).
Deep frying can reduce their amounts by up to 90%, which sounds really great.
So, in conclusion, air fryers are a great addition for fatty liver cooking, but you don't really have to invest in them if you already have a convection oven and some extra time on hand.
They are relatively expensive and can't cook large amounts of foods – so they're not great for larger families.
They also deliver very similar food to that cooked in a convection oven. So, as I said, you don't really need to buy one.
But it won't hurt to get one either!
My story with air frying
I recently bought an air fryer after researching them a lot. I did have a convection oven and I was using it before to cook without oil. And I was generally satisfied with it.
However, some foods – meat in particular – ended up very dry when cooked in the oven. I still liked it, but I decided to just buy into the air frying hype and get one.
So I did and I was extremely pleased with the results.
The potatoes we cook there are crispier than those cooked in the oven – and my son enjoys them so much more because they're no longer "mushy" (his words).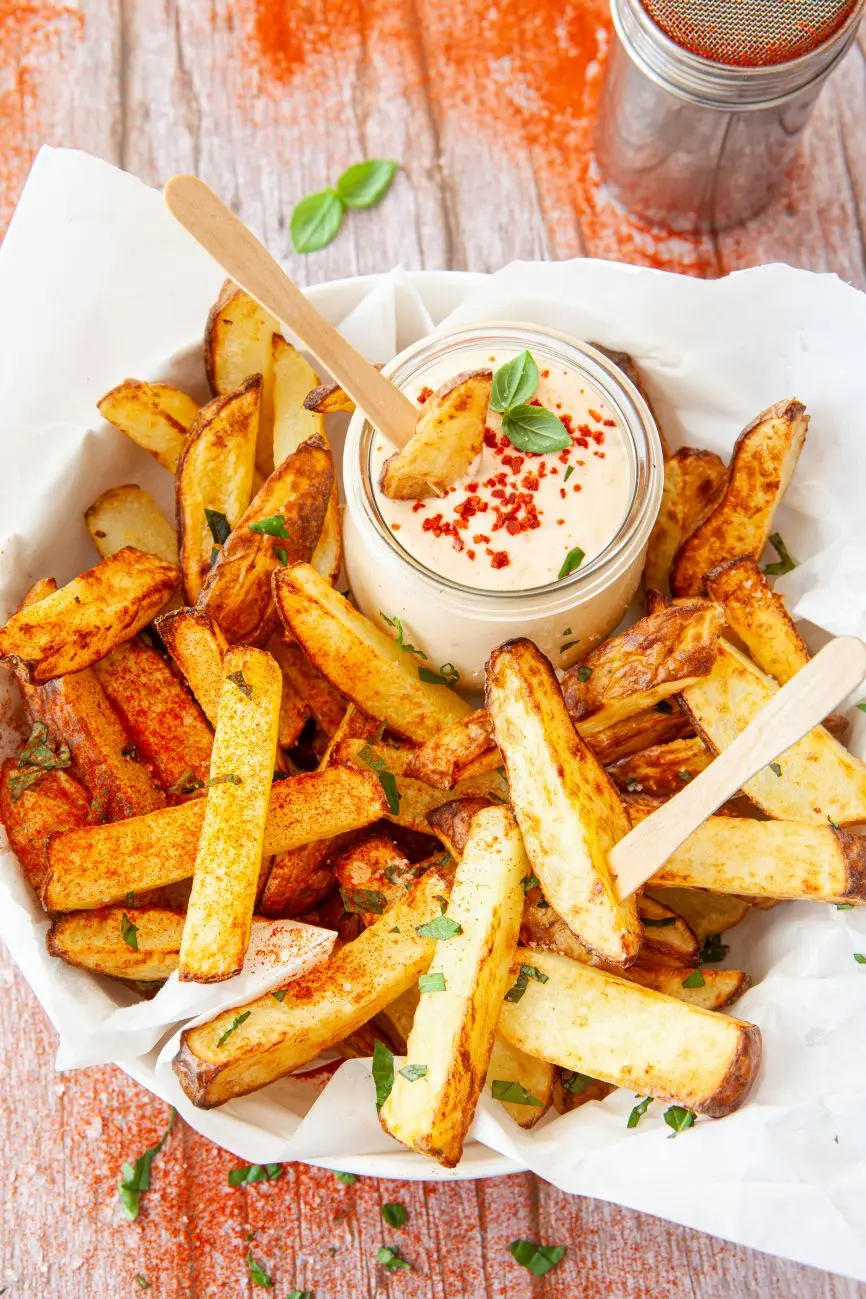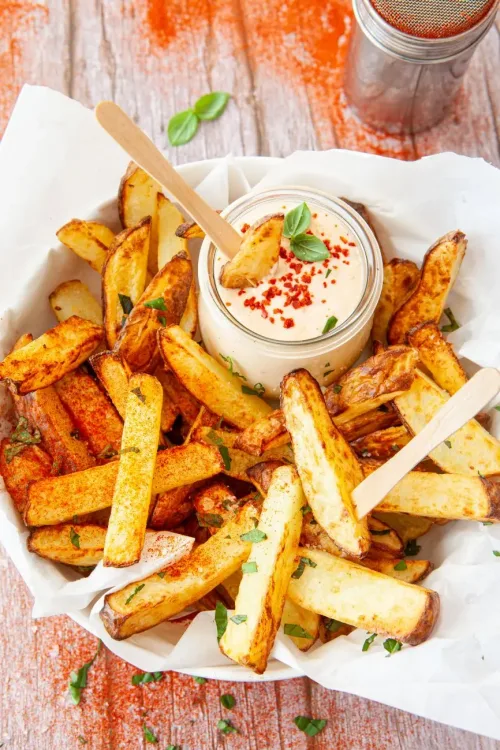 But I am really happy about my cooked chicken breasts. They are no longer as dry as they were when cooked in the traditional convection oven.
So overall, I am extremely satisfied with it, although I must admit and say that I could've lived well (and cook well) even without it.
But when your diet is already very limited, any improvement will be highly appreciated – and that was my personal story with the air fryer.
A word of caution, though: the food is cooked way faster when you air fry it (faster than in the oven, that is) and it's really easy to burn it – especially the smaller bits, if there are any.
It might take a few tries before you are able to cook your food to perfection, but it's really worth it in my opinion.
They are also very easy to clean and maintain, so if you haven't used one yet – especially if you don't already have a convection oven for cooking, then you should definitely look into buying one.
You will be happy with the taste of your food after you do.
Final words
Now it's your turn! Have you tried air fried food? Do you agree with me that it's better than what you can cook in a convection oven and almost just as tasty as deep fried dishes? Share your thoughts in the comments section below.
Also, if you have any questions about air frying for fatty liver – let me know and I'll do my best to answer as soon as possible.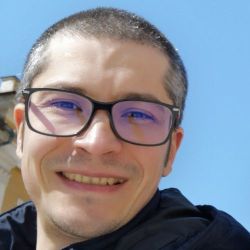 I was diagnosed with a fatty liver back in 2014 and managed to reverse it by mid 2015. Since then, I've been studying NAFLD and I have decided to share everything I have learned over the years to help you reverse your condition.
I am also the admin of the Fatty Liver Support Group on Facebook and the Fatty Liver Subreddit.