If you have been diagnosed with a fatty liver, you might know already that there are different opinions regarding the perfect diet to reverse this condition.
But there are a few common grounds when checking out all the diets recommended to cure a fatty liver: the foods to avoid. Or, in some cases, types of foods to completely cut off your diet.
Here, we always see the same things listed again and again, which is a good thing because the foods you should stay away from are probably more important than those you can eat, due to the damage they can deal. But which foods to stop eating if you have a fatty liver?
As long as you avoid (or ideally, completely eliminate) the foods on this list, you can consume anything else with moderation. If a type of food is permitted, it doesn't mean that you can eat a few pounds per day.!
Moderation is the key to success here, and I truly believe that if you practice this with all types of foods that are not "banned" for fatty liver, you will have taken the most important step for reversing it. And you will see that you have a ton of options available.
All, as long as you cut some very important foods and categories – or have them as rarely as possible. Here is what you should keep away from your diet if you have a fatty liver (aka NAFLD):
1. Fried / deep fried foods
I have a personal saying that goes like this: if you have a fatty liver, don't even smell the fried foods! That's how bad they are for your overall health and especially for NAFLD.
From French fries to fried chicken, hamburgers and even fried vegetables, everything that is cooked in oil (no matter how much) should be completely eliminated from the diet.
I know that this is insanely difficult: I loved to eat my fried foods and the taste of things that you loved won't be the same when they're no longer fried, but it's your health that we're talking about.
Also, every recipe out there seems to begin with frying some ingredient (or all) in oil, so there will be a bit of adapting left to do.
After I was diagnosed with a fatty liver, I managed to go on a lengthy run of more than one year without eating any fried foods and all I can say is that it's perfectly doable, even though difficult.
But right now my taste buds got used to eating foods that are not fried and I am starting to lose interest in eating anything fried anyway. So yes, cooking without oil is doable while food remains tasty.
Later update: It seems that I was right with this decision as I have managed to reverse my fatty liver after 1.5 years.
Why should you avoid fried foods with fatty liver?
Because the oil used to fry the foods heavily increases the amount of fat – and especially the extremely harmful saturated fat – in your food. And what one thing you don't need in excess right now? FAT, exactly!
If you don't want to eliminate oil completely when cooking (like I did), you can use tiny amounts. Less than any recommendation in any regular recipe and less than what you used to add.
Basically, just add enough to give a bit of taste to the food you eat, but never have them soaked in oil or deep fried! You will lose some taste and the crunchiness, but you will win in the health department.
For example, use spraying oil and spray twice on your portion of vegetables if you really have to.
Never add more than a teaspoon of oil when cooking (two portions, so a maximum of half a teaspoon per portion) and do try it without adding any extra oil: you'll be surprised to see how many types of foods still taste almost the same if cooked without oil!
Tip 1: try roasting your vegetables or other foods in the oven instead of cooking them in a pan as they taste better when cooked without oil!
Tip 2: If you need the base, simply replace cooking oil with water to saute vegetables, meat and anything else.
Just make sure to add water when it evaporates: a couple tablespoons will vanish almost instantly from a pot in medium/high heat.
2. Highly processed foods
Processed foods, although delicious and easy to eat, are also extremely bad for your overall health and especially for your liver. These highly processed foods are usually very high in fat or sugar too, making them real bombs for our liver.
The foods on this list include all sorts of foods you might consider healthy or at least neutral, like white grain flour, white rice and all the snacks and crackers that you can find on the market shelves, as well as cereal and drinks.
Basically, if it comes in a bag, it's bad for you (this is a slight exaggeration, of course, but proves a point!) If there are 40 ingredients on the list, it's bad for you.
If the content of fat or sugar/carbohydrates is too high, it's bad for you. Preservatives, flavorings and all sort of additives: all of these are highly processed and bad for you!
So always check the label or, even better, stay away from all these products and learn to snack on healthy stuff like fruits or veggies or nuts.
When checking the label, always look at the two important things: the list of ingredients (anything that's highly processed or any type of preservatives or chemicals should be considered a big no), but also the nutritional value: if it has too many sugars and/or is too high in fat (especially saturated fat), it's not good for you.
Why avoid processed foods with fatty liver?
Because usually these are foods filled with chemicals, and our liver doesn't need any extra damage from these dangerous substances.
Also because they are high in fat (saturated fat too) and/or sugar (usualy labeled as "carbohydrates") which are also bad for our fatty liver.
3. Alcohol
I know that this is not considered a food by many, but it's one thing that you have to completely cut off your diet if you want to reverse a fatty liver.
Even though I wasn't a big drinker, I still feel the desire now and then for a glass of wine or a bottle of beer. I have to say no – and you should do the same, even if your diagnosis is, like mine, non alcoholic fatty liver.
(Update: It's been six years since I was diagnosed and I also reversed my fatty liver in the mean time, and I still haven't had a single sip of alcohol during this time. It's definitely doable and easier than you think it is).
There are many people and doctors who say that you can still drink some alcohol if you have a fatty liver, but what if they are wrong?
What if that one glass of wine turns into cirrhosis ten years from now, because you couldn't say no? Are you willing to take that risk?
I am not, and you shouldn't either. As difficult as it might seem, living without alcohol is not that hard! You will see that you can still have fun, have a social life and generally feel well without drinking a drop of alcohol.
So if you have a fatty liver, just say no to alcohol!
4. Foods high in sugar
They usually are part of the "highly processed foods" category, but I want to make sure that you understand that they are not good. So all sweets bought in the store and sugar itself should be avoided as much as possible.
Cakes, candy and all foods with added sugars that are easily absorbed should be avoided or only consumed a couple of times per month.
You can still eat a lot of fruit because the human body is used to handle the sugar intake from fruits (since it's doing this for millions of years) and fruits are not on the "easily absorbed sugars" list – but don't overdo it. Don't eat 5 pounds of bananas each day. Remember: moderation is key!
Don't add sugar in your coffee, don't use sugars that you think are healthier (like brown sugar) because they are generally not.
If you really, really can't stop adding it to some foods (or coffee), try to go for a sugar alternative that's better for fatty liver but use at most half of the amount you normally would. Unfortunately, sugars are extremely bad for you and your liver: they turn into carbs, which turn into fat among other things.
But again – speaking from my own experience – it is doable. Probably cutting off sugars will be the most difficult thing you will have to do and you will have incredible cravings, but it is doable.
Eat fruits and if you really, really can't these out completely, use only a fraction of what you normally would (so turn a teaspoon into a 1/4 of a teaspoon). You HAVE to do it!
Conclusion
I know that this list seems to eliminate everything that is good eat (in terms of taste), because we are so used to consuming all these unhealthy foods. They are usually cheaper and extremely easy to get/eat.
I have completely changed my eating habits since being diagnosed, I am using very low amounts of fat or no fat at all when cooking and no sugar at all either and I can assure you that you won't starve, you won't eat the same things over and over again and you can easily do it without feeling that you're living in a nightmare.
The first month is the most difficult – probably after two weeks or so, when your brain starts asking you for the unhealthy foods it's used with. Say no and you're on a path to a better, healthier life! You can do it! So do it for yourself and your family!
I've been doing this for six years now, even after having reversed my fatty liver. Once you get used to it, you will see that it's actually easy to do. Surprisingly, food will start to taste better and you will be able to fully appreciate the flavor of the things you eat.
[Update note: This article was originally published back in 2014, soon after I was diagnosed with a fatty liver. I have updated it in 2020 with some additional information based on my experience reversing this condition, as well as a lot of extra research.]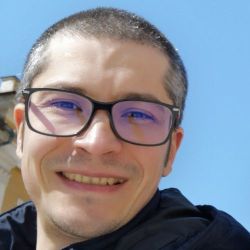 I was diagnosed with a fatty liver back in 2014 and managed to reverse it by mid 2015. Since then, I've been studying NAFLD and I have decided to share everything I have learned over the years to help you reverse your condition.
I am also the admin of the Fatty Liver Support Group on Facebook and the Fatty Liver Subreddit.