There are various diets that work well when it comes to reversing fatty liver. From my personally tested and approved Mediterranean diet, to Paleo and others, you have different ways to approach it. But is the keto diet good for fatty liver reversal?
Many people that have been diagnosed with a fatty liver are told that the best diet to reverse NAFLD is the ketogenic diet, also known as keto. It's usually other people who make this claim and not trained professionals. And while I am not a doctor, I did reverse my fatty liver and have over 6 years of experience helping others deal with disease, so you might want to hear me out.
What is the Keto Diet and how does it work?
This diet is one that limits carbohydrate consumption to a minimum, claiming to turn the body into a full fat-burning machine as a result, as the body starts burning fat for energy.
There is proof of massive weight loss for those following this diet and entering the ketosis state – basically an increase in ketone levels in your body, all produced by the liver. So from this point of view, the diet's got it right and all its claims are true.
However, entering ketosis isn't as fun as some claim to be. This article on HealthLine describes both the positives and the negatives of entering the ketosis state by following a Ketogenic Diet. Among the noted negatives of the keto diet, they mention bad breath, insomnia and fatigue.
But all in all, a keto diet or ketogenic diet is one where you eat close to zero carbohydrates (coming from sugars – both natural and not) and force the body to burn fat in order to provide energy, while also consuming larger amounts of fat.
And since burning fat is exactly what one needs when suffering of a fatty liver, it does sound like a miracle diet!
Even more, unlike many other diets, it offers those following it the chance to eat some very tasty meals: you can have all sorts of natural fatty foods and fats (like butter and oils), red meat, fish, cheese, eggs, but also many vegetables that are low in carbs.
Basically, you can eat anything you please as long as you keep your carb intake to less than 20 grams per day (which is pretty difficult).
Take a banana as an example: eating one per day results in you consuming 23 grams of carbs, so you would already be over the limit!
But truth be told, there are many things you can eat, especially truly hearty meals during the keto diet, which is a very appreciated one especially by those who don't have a sweet tooth. Also, since fatty foods are usually tastier, it comes as an added bonus. I mean, many would love to eat bacon all day and still lose weight and be healthy.
Even more, there are also claims that apart from the weight loss itself, a ketogenic diet helps reverse fatty liver and even diabetes.
Keto and fatty liver: my take
While I said in the beginning that I am not a trained specialist (not a doctor, nor a dietician), the same goes about most people who swear by the keto diet and its benefits.
And my personal opinion is that a keto diet is not one that you should follow if you have NAFLD aka fatty liver.
The main reason why I claim this is that you have to eat a LOT of fat when following this diet, ignoring fruits and many vegetables almost completely and, with them, the benefits and nutrients they provide our body.
If you follow the ketogenic diet, about 75% of your caloric intake should be from fat, which means that if you're eating the average 2,000 calories per day which are considered the norm nowadays for adults, you should be feeding your body with around 150 grams of fat per day.
That number is HUGE, having in mind that the recommended fat intake for a 2,000 calories per day diet with a balanced meal plan is between 44 to 78 grams per day (source).
So when on Keto, you would be eating up to 3 times more fat than it's recommended. And we're not even taking the saturated fat in account (which is the unhealthy type of fat in most fatty foods – including bacon).
A fatty liver is exactly what the name suggests: tons of extra fat stored in the liver. So feeding it even more fat – 3 times more than the regular person should eat at maximum – doesn't sound like a good idea now, does it?
OK, maybe the body will enter ketosis in up to 7 days if you eat less than 20 grams of carbs each day and start burning fat instead of sugars (since it will basically have none left to burn), but sticking to a ketogenic diet in the first place is extremely difficult.
Not to mention the fact that our bodies are not made to eat such small amounts of carbs. Yes, excess carbs and sugars are bad for your health and especially for the liver – but getting to the other extreme might be just as dangerous.
It is even more so if you are not used to dieting, since you will basically not be allowed to eat anything sweet – not even in your coffee or tea and you'll have almost zero options when it comes to satisfying your sweet tooth.
So for somebody who used to eat a lot of sweets – or even moderate amounts – following the ketogenic diet is extremely difficult and it has greater chances of turning into dieting fatigue fast and resulting in you crashing and giving up, losing all progress and doing more harm than good.
But even if you would follow the ideal recommendations and eat exactly what you should following the ketogenic diet… I still have my doubts that it would be good for a liver that is already under pressure.
This is an extreme diet that puts a lot of pressure on one's body and especially liver, which will be forced to start producing ketones in large quantities after a lifetime of producing energy from blood sugar. Change is good and it is what you need to reverse fatty liver… but you need the right type of change.
Since your liver is already under a lot of stress, probably enlarged due to the accumulated fats in the liver – and already has too much fat stored inside, going for such an extreme diet is dangerous in my opinion (but I'm not an expert – I must repeat that).
However, it seems to be common sense here: there's too much fat in the liver, I don't want to eat 3 times more fat than a normal healthy person would!
Despite all the hate I got for writing this article and keeping it updated, it seems that I am not crazy when I say that following a ketogenic diet is bad for your health. Actually, in 2019, the keto diet was ranked as the worst diet for healthy eating by US News!
So please, if you consider following the keto diet to reverse your fatty liver, think again and do serious research before you make a decision.
What to do, then?
Keto is attractive because it allows you to eat delicious foods that other diets don't, but I wouldn't hurry to follow it. Anything that sounds too good to be true usually is.
I would personally never follow a keto diet because I consider it too extreme, nor would I try any diet that is similarly extreme… but if you think it is something you could do, give yourself some time first and let your fatty liver heal before going to such extremes.
A balanced diet is what every expert recommends when it comes to a fatty liver and I personally managed to reverse mine by following a slightly modified Mediterranean Diet.
The article of the healthiest diets that I linked to above actually ranks the Mediterranean Diet as the 2nd healthiest diet in the world, following the DASH diet. So again, you know that I am not the only one to claim that.
I know many people from our Fatty Liver Support group which managed to reverse their fatty liver following the Mediterranean diet or versions of it, where balance is key – as well as nutrients coming from all sources, including meat, fat, fruits and vegetables.
By eating healthy and balanced meals – with some carbs, some fat, some protein and so on – you give your body everything that it needs to run as it should.
It is true that carbs should be really kept under control when suffering from a fatty liver because they are turned into fat and are generally considered the main cause for NAFLD, but forcing your already sick body to follow a really extreme diet from the start doesn't sound like a good idea to me.
If you really want to follow the ketogenic diet, prepare your body for it first. If you have just been diagnosed with a fatty liver, you will have to greatly reduce your carb intake (and fat intake in my opinion), so just do that first and get used to reducing carbs to a minimum for a few months.
During this time, if you combine a balanced diet with exercise, you will lose a lot of weight and you'll already start getting your liver healthy.
A healthier liver will handle the switch to the difficult keto diet better – and since you're already used to eating fewer carbs than you would, it won't be as difficult for you.
To further underline how difficult a keto diet is to follow, you can check this article on Reader's Digest to see why most people FAIL to follow it.
This is what I recommend if you REALLY believe that a ketogenic diet is what you need to follow to reverse your fatty liver and stay healthy. But personally, I believe that forcing your body with such an extreme diet both short or long term is not recommended.
I always believe that balance and moderation are the keys to success so eating healthy, clean, exercising and balancing foods has a much better effect on our overall health.
I know that the promise of being able to follow a diet that allows you to eat all those delicious goop – unlimited bacon, butter, cheese and eggs among many other things – sounds too good to ignore, but if it sounds too good to be true, maybe that's because it actually is too good to be true.
Don't take my word and all the evidence that I have linked to, though – do further research, but make sure that you do so from trustworthy websites or places that are actually backed up by medical data, not "friends of friends" who got better eating nothing but bacon fried in butter each day.
(Yes, I am exaggerating here, but you get the idea! Stay healthy and make sure you always make educated choices, after you research all the Pros and Cons).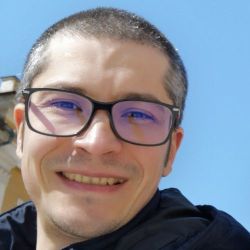 I was diagnosed with a fatty liver back in 2014 and managed to reverse it by mid 2015. Since then, I've been studying NAFLD and I have decided to share everything I have learned over the years to help you reverse your condition.
I am also the admin of the Fatty Liver Support Group on Facebook and the Fatty Liver Subreddit.