The winter holidays are coming soon, but for somebody who has been diagnosed with a fatty liver, this doesn't necessarily mean a feast like back in the good old days.
I usually find the winter holidays to be the most difficult period of the year: there are so many tempting foods and dishes and goodies and cookies and sweets everywhere that sticking to your diet is truly a challenge.
However, we have to do that if we want to stay healthy and reverse our fatty liver! There's no other way but choosing liver-friendly Christmas dishes this year.
I am here to help make things slightly easier for you by sharing some Christmas menu ideas that are safe for those suffering from a fatty liver (or at least safer than a regular menu that's really high in fat and sugars).
Trying to make things as festive as possible and break away from the regular diet is useful in keeping you on track. Plus, it's the winter holidays and you need to make it a bit more special – this menu will help you achieve that.
There are actually a ton of good foods for the liver that you can cook for this special occasion: things that still taste good and are Christmasy enough to make this year's holidays feel like they are indeed special.
I'll have some extra tips for you on getting past this difficult time of the year at the end of the article… but now let's just jump straight into the foods and check out some Christmas menu ideas if you have a fatty liver!
(Please don't forget to follow any notes I add to these recipes in order to make as fatty liver friendly as possible and a lot healthier overall!)
Christmas Appetizers for NAFLD
Pepita Pesto-Stuffed Mushrooms
Get the full cooking instructions here
My notes: These delicious mushrooms become even healthier for us if we replace the Parmesan cheese with a low fat cheese.
Also, make sure to use extravirgin olive oil or use none at all (and add a bit of water instead for the mixture).
Spinach & Brie-Topped Artichoke Hearts
Get the full cooking instructions here
My notes: Although it's the brie that gives the amazing flavor, try replacing it with low fat cheese, mix low fat cheese with brie (50-50) or just use less brie!
Baked Parmesan Zucchini Rounds
Get the full cooking instructions here
My notes: These are extremely easy to make and delicious! They are also great as snacks: just make sure you don't overdo it if the parmezan cheese on top!
Similar treats can be made using carrot slices or aubergine slices, although the latter can get a little soft.
If you want to keep them as healthy as possible, instead of the parmesan cheese, you can add salt, pepper and any spices that you love the taste of.
Prosciutto-Wrapped Mango Bites
Get the full cooking instructions here
Tomato-Basil Skewers
My notes: You can go wild with this and add other goodies here if you want to.
Add other fresh vegetables like cucumbers, you can add a few olives as well or even some lean roasted chicken / turkey meat and ideally remove the mozzarella balls.
Christmas soups for fatty liver
Eating a soup probably doesn't sound like Christmas celebrations to you, but you can make them Christmasy enough to work. Plus, they help you fill up faster, so you eat a lot less of the things you're not supposed to!
Most homemade soups work here, so if you have a favorite that's low in fat and carbs, pick that! Basically any combination of vegetables (and maybe a bit of lean meat) works.
But if you want to try something new which is perfect for the Winter Holidays, I have some recommendations that you will surely enjoy!
Roasted Cauliflower Soup
Get the full cooking instructions here
My notes: Replace the cream with low fat creamy yogurt to keep the fat intake as low as possible (make sure the yogurt doesn't have any added sugar!)
Mexican Chicken Lime Soup
My notes: As delicious as they sound, you might have to forget about the tortilla chips. Add only if they are homemade or as natural as possible (few ingredients) and don't overdo it as there are lots of carbs hidden there.
Butternut Squash and Carrot Creamy Soup
My notes: Don't use butter and margarine – instead, cook everything in water first. You can also add some low fat yogurt instead of the low fat crea although the soup won't be as creamy in the end (but it will still taste good)
Christmas Main courses for fatty liver
Broccoli and Radish Salad with Gorgonzola
Get the full cooking instructions here
My notes: You probably have had your fair share of salads lately, but I have a few more recommendations for you. I am trying to keep things special for this special occasion, as you will see!
But with this delicious salad, you have to make one small change that won't ruin the taste: replace the blue cheese salad dressing with plain yogurt. That's all!
Creamy Cucumber Salad
My Notes: I eat this all the time, but most people don't. It's basically tzatziki with larger cucumber bits. Just replace the sour cream with Greek yogurt or plain yogurt and you're done!
Rotisserie Chicken Christmas Salad
Get the cooking instructions here
My Notes: Use Greek Yogurt or plain yogurt for the dressing, instead of the mayo.
Winter Citrus Broccoli Salad
My notes: This one goes well without any added sugar, which we should avoid at all costs anyway. Also, make sure you replace the mayo with Greek or plain yogurt.
Lemon Chicken with Veggies
My notes: You can use turkey instead of the chicken, if you prefer. Also, I would use less oil: 3 tablespoons should be more than enough! You can also add some chopped onions and/or carrot slices for extra flavor.
Just make sure you don't eat too many of those delicious potatoes!
Chicken Parmesan Zucchini Boats
My notes: Replace the pasta sauce (if its not 100% natural) with homemade or 100% natural tomato juice.
Baked Chicken Fajita Roll-Ups
Check out the cooking instructions here
Stuffed Squash with Quinoa Cranberries and Kale
My notes: If you want to keep the carb intake lower, you can use fresh cranberries instead.
Lemon Roast Chicken
My notes: A truly delicious meal for sure. Just skip adding the molasses or any type of sweetener. It will still be great!
Waldorf Salad
My notes: And we're rounding things up with another salad, one that's perfect for the winter season. I would recommend using low fat yogurt instead of the mayonnaise, though.
Christmas Desserts for NAFLD
Unfortunately, we do have to keep the sweets intake as low as possible, which means that most of the things we used to eat during this time of the year should be avoided.
However, I did find some desserts that are safer than most of the other options out there.
Don't forget though: eat just a little, as a treat and don't consider any of these desserts things you could consume on a daily basis or in large quantities! Consider them a treat for the holidays and enjoy!
While they are friendlier for the liver than most sweets, they should still be avoided as much as possible.
Banana Pudding
My notes: Instead of the sugar, use 1 tablespoon of raw honey. If you really must add the sugar (which you don't), add just 1 tablespoon instead of 3!
Deep-Dish Apple Pie
My notes: When preparing the filling, don't use any sugar at all, or use just half of the light brown sugar to keep the carbs low (and no granulated sugar).
Chocolate Fudge Pie
Get the cooking instructions here
My notes: This is a truly mouth-watering delight. Make sure you use the crust recommended here in order to keep carbs at a minimum. This is a must, in my opinion!
Peanut butter apple slices
This extremely simple dessert (or snack) has also become a favorite of my son's. Simply slice an apple, add a bit of peanut butter (made 100% from peanuts) and enjoy!
Fruit salad
Just go wild and use your favorite fruits here – cut them into bit-sized bits and mix them well together. Store in the fridge and eat them as soon as possible to avoid oxidation. Oh, yes – and don't add any sugar or syrup or anything!
No bake energy bites
Click here to check out the recipe
My notes: even though you add no sugar, these still have a bit of carbs from the dates, so don't overeat!
A fatty liver Christmas: tell this to your family!
One thing that I usually do around this time of the year is to have a serious talk with my family and explain that my fatty liver is a special condition that requires special foods.
Even though I have reversed mine, I still eat as if I still have it and so should you. This is difficult – especially for those that have no restrictions in place – but it has to be done. Our health is the most important thing we have!
So, during this time of the year, I make sure to ask for them to be supportive – and that's something I recommend you do as well.
I am lucky enough to have a great wife who eats exactly what I eat during Christmas (and the rest of the year mostly), but also a small child who enjoys his sweets and needs more variety in his diet.
They are allowed – and actually encouraged – to eat things that I am not allowed to eat when they go out, when I'm not around or while hiding in the kitchen or somewhere (yes, that happens too!).
But otherwise, she does her best to support me and not make it more difficult than it is. My son eats healthy as a result too and isn't too fond of the overly-sweet sweets and many unhealthy foods. Win-win.
The bottom line here is that you need the support of your family in order to stick to your diet and their support is more important during the winter holidays with so many temptations around – both inside and outside.
Usually, simply talking to them and explaining what you're going through should be enough. But, even if they don't understand or can't do it, stay strong and stick to your diet! There's no other way around it!
Conclusion
You have a ton of ideas above of amazing winter holidays foods for those who were diagnosed with a fatty liver.
There are even more options out there if you are a good cook and most of the recipes we can find can be turned into safe(r) ones for those with NAFLD.
Just remember to keep the added sugars and fats low and you should be fine. Or, if you want to keep it safe and not risk eating something that might not be good for you, just stick to the recommendations above. They're plenty, in my opinion.
Happy and healthy holidays!
If you want even more recipes for fatty liver, as well as a well laid out plan on how to reverse your fatty liver, make sure to check out my favorite program out there – The Fatty Liver Remedy.
It is not free, but something you have to pay for, but it is complete and it will guide you through all the steps that you need to follow to reverse your fatty liver (and it includes over 180 liver-friendly recipes!).
Don't forget to share, pin and save this article – it will surely be useful to you in the future and helps more people find it too!
Also, if you want more good ideas, I have already shared breakfast ideas, snack ideas and lunch ideas for those who were diagnosed with a fatty liver.
Do you have other ideas for liver-friendly Christmas dishes? Don't hesitate to share them all in the comments section below!
Top image credit.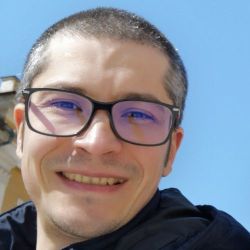 I was diagnosed with a fatty liver back in 2014 and managed to reverse it by mid 2015. Since then, I've been studying NAFLD and I have decided to share everything I have learned over the years to help you reverse your condition.
I am also the admin of the Fatty Liver Support Group on Facebook and the Fatty Liver Subreddit.