When you suffer from a fatty liver, it might seem impossible to have a varied meal plan because you have to eliminate so many things from your diet and what to eat for breakfast if you have a fatty liver is, for many, a question difficult to answer.
But you will see that's not really the case and I am here to help you with a complete set of breakfast ideas for fatty liver and I really hope that you will find these suggestions helpful.
I also have a suggested weekly meal plan here – make sure to check it out after you're done reading this article for a bit of a "hold my hand" type of guidance on what to eat.
We have talked about a generic Fatty Liver Diet here on my Fatty Liver Diary blog, but putting those ideas into practice is still a bit more difficult for some, and nothing beats actual examples of things you can and should eat.
I have these for you below, so let's check out some of my Fatty Liver Breakfast ideas you will love!
The good news is that there are even more options available for you than those shared below – but even these alone should help you at least diversity your diet a little bit and stay on track without burning out.
Chia seeds pudding
I'm starting with this because Chia is most likely not a regular in your diet – at least it wasn't part of mine until being diagnosed with NAFLD.
But these seeds, even though a bit more on the expensive side, are extremely easy to prepare and can can be mixed up with all sorts of fruits, nuts and other seeds and even vegetables to offer a ton of variety.
Just put three table spoons of Chia Seeds in a bowl, add 10 tablespoons of water or low fat milk and go wild: either add salt, one teaspoon extra virgin olive oil, and chopped onions for a great salty breakfast; or add half a teaspoon of honey, some fresh berries (and/or any other fruits you want), coconut flakes and a bit of cinnamon and you have a healthy, good for a fatty liver breakfast ready
Oh, and it's also delicious and really fills you up – and you only have to wait about 10-20 minutes for the seeds to suck all that liquid up.
You can try to add more water or milk if needed – not a problem with that! Experiment until you find your own perfect chia pudding. Afterwards, it will be difficult to stop having it regularly!
If you don't have chia seeds in your pantry, you can get some from Amazon (affiliate link) to quickly start enjoying this delicious breakfast!
Fruit salad
You can eat a bunch of fruits for breakfast. I personally choose something that fills you up (one medium-sized banana) and half a cup blueberries.
You can eat any combination of fruits, just don't eat too much and try to mix them up, using fruits that are low in sugar to keep carbs under control. I talked more in depth about eating fruits with fatty liver, so make sure to read that article as well for all the details.
There are many people who say that fruits are too sugary to be had, but I disagree: our bodies are able to handle the sugars differently than processed sugars since we'be been eating fruits since the first humans roamed the earth.
Don't eat tons of them – keep portions under control – but don't ignore them completely. I haven't (I ate even 2 bananas per day) and I still reversed my fatty liver.
Guacamole on toast (whole wheat)
With "guacamole" I don't mean the one you can get from the store (unless you are 100% certain that it's made from natural ingredients only).
You can make your own quickly and it's delicious and healthy: just get one ripe avocado, peel it up and put it in a bowl.
Pour over it two teaspoons freshly squeezed lemon juice and one-two cloves of garlic, minced.
Mix it with a hand blender and a fork and add any or all of the following: chopped onions, chopped cherry tomato. It's easy to make and delicious!
Put it on whole wheat bread (eat a maximum of 2 slices of bread per day!) and you're all set!
Alternately, you can simply squash half an avocado on a slice of bread and top it with onions and chopped tomato if you're in a hurry. It's equally delicious and a solid option for fatty liver.
Home Made Oatmeal (Porridge)
Even though I am not a huge fan of cereals, oatmeal is in a different area and not only delicious, but also healthy.
Make sure to pick plain oats (fine, ideally), without any extras (chocolate, sugars and such) and add your own toppings: a bit of honey and fresh or frozen fruits if you can't stomach the oats alone.
Boil the whole thing in low fat milk (mix in some water too in order to keep calories and fat as low as possible) or prepare an over-night oats recipe. I am sharing my favorite oatmeal for fatty liver recipe here if you need it.
Yogurt and berries
If you enjoy eating yogurt, here's some good news for you: you can have a delicious and sweet breakfast if you mix some berries with it.
Don't use full fat yogurt (or Greek yogurt). Use low fat instead and have in mind that this won't last you very long, so if you're used with hearty breakfasts, this might be more suitable for a snack instead.
Create your own cheese spread
I love doing this and it's extremely fast and tasty: get a can of cottage cheese (low fat ideally) and mix it with all spices that you love (you can also add a bit of salt).
I use turmeric (curcuma), red paprika powder, caraway seeds and a pinch of pepper.
Add some finely chopped onions and/or minced garlic and spread on whole wheat bread. If you add many spices, it will taste even better the next day!
Quinoa salad
Just like Chia, it might not be the food you're most used with, but it's also delicious and extremely nourishing.
You can prepare some amazing salads for breakfast – such as the Quinoa with Corn and Scallions recommended on Just a Taste. Delicious and healthy – and quinoa is quickly available on Amazon. (affiliate link)
Fresh vegetables / salad
Why not start the day with some fresh vegetables? Either mix your favorite veggies in a bowl and eat a salad (add a bit of low fat white cheese too!) or eat them separately.
You can go one day for a cabbage salad with carrots and green onions, one day with a tomato, red pepper and cucumber salad or just mix them around as you want to!
I know that salads and quinoa are not necessarily associated with breakfast, but there's no rule that doesn't allow you to have them early in the morning.
Skinny Omelette
This would completely use up my recommended amount of two eggs per week, but you don't need to eat it daily! A delicious omlette that you will love, guaranteed! Check out the recipe here.
Alternately, you can make your own: use just the egg whites if you want to keep it as low calorie as possible, or mix one whole egg with the egg whites from another.
Add healthy toppings or eat with freshly cut tomato and cucumber. Tasty and filling!
Healthy Egg Muffins
You can't have this during the same week with the Skinny Omlette above, but you can mix them throughout a month in order to keep the egg counts on the lower side.
Check out the recipe here for your healthy egg muffins and take care not to over-eat: remember that you can only have 2 eggs per week!
Toast with avocados and ricotta
Back to avocados!
Quick and healthy recipe here – and also delicious: toast some whole wheat bread, spread some ricotta on them and adds some this slices of avocado. Sprinkle some spices and optionally eat with a cup of low fat yogurt.
You can also replace the ricotta with a garlic clove and rub it over the toast when it's warm, then place the avocado slices over – it's insanely delicious!
Just remember that I recommend eating a maximum of 2 slices of bread per day.
Viking Crispbread with salmon
It sounds really nice, doesn't it? It also tastes delicious and if you can find the crispbread in the stores (check the ingredients and make sure that it's without chemicals and preservatives) you can have an almost-instant breakfast.
Add some ricotta or a thin layer of yogurt and some wild salmon and you have your breakfast ready! If you want to, you can make your own crispbread – follow the recipe here.
Pin this for later!
Final Words
So, as you can see, there are a lot of options when it comes to eating healthy for a fatty liver and the foods can be indeed delicious and amazing.
Even better, you will soon get to love this type of eating and you will see that it's a lot better than your old, unhealthy ways.
Just stay creative and use the plethora of allowed foods in a Fatty Liver Diet to create your perfect breakfast! And if you need additional suggestions for the other meals of the day, I have more articles for you below:
What other healthy for the liver foods do you have for breakfast? Share your suggestions in the comment section below so that we can expand our options.
If you want even more recipes for fatty liver, as well as a well laid out plan on how to reverse your fatty liver, make sure to check out my favorite program out there – The Fatty Liver Remedy.
It is not free, but something you have to pay for, but it is complete and it will guide you through all the steps that you need to follow to reverse your fatty liver (and it includes over 180 liver-friendly recipes!).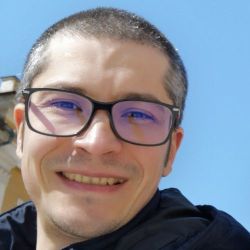 I was diagnosed with a fatty liver back in 2014 and managed to reverse it by mid 2015. Since then, I've been studying NAFLD and I have decided to share everything I have learned over the years to help you reverse your condition.
I am also the admin of the Fatty Liver Support Group on Facebook and the Fatty Liver Subreddit.