Oats are one of the best fatty liver friendly foods for breakfast and oatmeal aka porridge can be great for those trying to reverse their fatty liver disease, as long as it's prepared the right way.
And in today's article, we're going to learn just that: how to make oatmeal or porridge as liver-friendly as possible!
One of the questions that I am asked the most by readers here on Fatty Liver Diary and friends who have been diagnosed with a NAFLD is: "What to eat?"
Apparently there is this misconception that once you are diagnosed with a fatty liver, you can no longer eat good food (as in tasty) and, even more, your eating options are extremely limited.
This is definitely not the case, as we've already seen in previous articles that I wrote, where I shared with you just a few fatty liver-safe breakfast ideas or lunch ideas.
Today, though, we're talking about specific foods and the first that came to mind in my case is a recipe that is easy to prepare, tasty and safe for those suffering from a fatty liver: oatmeal (or porridge, depending on what side of the pond you're living in).
This is one of my favorites and I started having it constantly after being diagnosed with a fatty liver. I ate this and still do maybe 7-8 times per month (sometimes even more often) for breakfast and I am really happy with it.
I also managed to reverse my fatty liver in the mean time, so it's definitely not something that will prevent you from curing your fatty liver. Maybe it does help too.
Now, these being said, let's check out my tasty, fatty liver friendly oatmeal recipe (porridge recipe) below
Tasty porridge / oatmeal for MASLD (formerly NAFLD)
Ingredients (three servings):
1 cup of oat flakes (go with something that is all natural, has nothing added and oats that are as little processed as possible – like rolled oats or steel cut oats)
2 cups of water and 1 cup of low fat milk (if you want to keep it extra light, use just water. If you want it tastier, use more milk. I prefer to mix them for a good balance). You can add extra water if you want it runnier (or use less otherwise).
3/4 cups of frozen blueberries
half a cup of frozen sour cherries
half a cup of frozen strawberries
cinnamon to drizzle on top (but make sure to eat a safe one)
IMPORTANT: On the ingredients list I shared the fruits that I use, but you can use any frozen or fresh fruit and change the quantities as well. Make it your own!
Just make sure you don't use only fruits that are too sugary (like bananas) and that they are 100% fruit (so no dried fruits as they usually have a ton of sugar added!).
Also, if you prefer, you can add the fruits in AFTER the oatmeal is cooked. Feel free to experiment and find what you like the most.
How to prepare your healthy oats for fatty liver
It's all very easy to do! Just put the milk and water in a cooking pot on medium heat and add the oat flakes after a couple of minutes. Stir constantly.
When the mixture starts to boil, get the heat to low and let it boil for 3 more minute (keep stirring!).
Afterwards, all the frozen fruit and stir them in for one more minute.
Keep stirring in your porridge until it gets a nice, dark red color and the frozen fruits get a bit warm. This usually takes around one minute – but you can experiment until you reach the desired consistency.
I don't really like the fruits turned into a puree… but if you want to, simply keep the tasty porridge / oatmeal above the fire for longer and keep stirring.
Once done, take your porridge/oatmeal and divide it in three bowls (that's right, you've just prepared three breakfasts!)
In the bowl that you're going to eat right away, add the coconut flakes and the honey (plus the cinnamon if you want it) and stir a bit more until everything's mixed together well.
Next, enjoy your delicious, healthy breakfast!
For the other bowls, just put it in your fridge. When you want to have them, simply heat them in your microwave oven the next day (I usually add a bit of extra milk too as the oats suck all the liquid).
Again, add the coconut and honey before eating and… that's it! You are feeding yourself a really tasty breakfast!
Alternative recipe: overnight oats for fatty liver
Because I got a bit lazy with the entire boiling part, I gave the overnight oats a try and found out that I like them even better for some reason. The oats have a different consistency, even though it's almost the same thing.
They're even better and extremely refreshing during the summer. Love them!
So instead of following the recipe above, do this: the night before, add 1/3 cups of rolled oats to a bowl and 1 cup of low fat milk (you can halve it with water if you want something lighter). Leave it overnight in the fridge, covered.
Next day, simply heat the overnight oats in the microwave for 1.5 to 2 minutes and add the frozen fruit afterwards, then stir them well.
You can add fresh fruit if you want to, but don't add them in the bowl the night before, because they get all mushy and meh.
I also prefer raw fruit with overnight oats. When I have then, I don't even heat the porridge/oatmeal and have it as a refreshing breakfast during the hot summer days.
Pin it for later:
I also started by adding one teaspoon of honey, but reduced it to half a teaspoon in order to keep the sugars low. Add more fruit for flavor and you won't need added sugars eventually.
If you don't want to use honey, you can use any of my recommended sugar alternatives, but don't use white sugar! That is an ingredient that should disappear from your pantry if you have been diagnosed with NAFLD.
Are oats safe if you have a fatty liver?
Oats are good because they are high in fiber and also beta-glucans, the latter being considered responsible for lowering cholesterol levels and keeping your body healthy.
They do pack a punch in terms of carbs, but I consider them natural and safe carbs so I don't shy away from eating them.
It's a similar approach to that with fruits – I ate a lot of them despite many considering them a big no because of their high sugar content and I still reversed my fatty liver.
So as long as you don't overdo it, the oats won't do any harm – on the contrary. They will help you get back in shape, as long as you cook them correctly and don't add extra ingredients that are actually unhealthy (like sugars, flavorings or such).
I wrote an in-depth article analyzing whether or not are oats safe for fatty liver disease – make sure to check it out if you want to learn more about this.
Wrapping up
Do you enjoy porridge / oatmeal? I am sure you will anyway after trying one of my recommended recipes above. Healthy, hearty and delicious. You can have this every day for breakfast and get a bunch of super-nutrients into your body.
I hope you like the idea of me sharing some fatty liver recipes with you – if you do, let me know and I will make sure to share even more in future articles.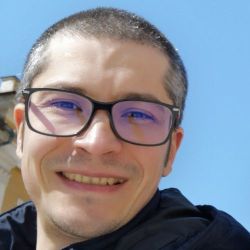 I was diagnosed with a fatty liver back in 2014 and managed to reverse it by mid 2015. Since then, I've been studying NAFLD and I have decided to share everything I have learned over the years to help you reverse your condition.
I am also the admin of the Fatty Liver Support Group on Facebook and the Fatty Liver Subreddit.