I have some great news for you! I have just launched a free Facebook Group – Reverse Fatty Liver: Support Group – that I encourage everybody to join. This is a group that I personally manage and I am an active part of and I see it as a perfect opportunity for every person that's suffering from NAFLD to find out more about it, connect with people who suffer from the same condition, learn how to reverse it AND get support and encouragement to keep on going!
When I was diagnosed with a fatty liver back in September 2014, I was alone and confused. Nobody in my social circle knew anything about fatty liver and finding information about it over the internet was extremely difficult, confusing and frustrating. At times, I just felt the need for somebody to at least virtually hold my hand, say: "I know what you're going through, I understand it's difficult!" or congratulate me for the progress I was making. It's difficult to go though the fatty liver diet all alone and especially without knowing for sure if you're choosing the right foods.
I have written a lot of articles about particular foods, but with a neverending list, it's always easier to just go to the Facebook group and ask the question: "Hey, am I allowed to eat this bag of chips?" Or whatever you're considering to eat. Ask, interact, find out more! Being educated and staying in contact with people going through the same ordeal as you are will help you a lot in the long run. Plus, you'll have at least one person that managed to reverse fatty liver answering questions and offering advice: myself.
The Facebook group I have created is a closed group, meaning that it's just members who will be able to see the posts and messages published there, so you have a lot of privacy and you can easily stay away from the eyes of your other Facebook friends. The group is free and will always be free (as it hosted by Facebook) and I can guarantee that you will have a LOT to learn from it.
I am also actively monitoring the members on the group and their posts, so that Spam, Marketing messages and everything else that shouldn't be there will be immediately dealt with and the users who infringe upon the rules will be removed. You've got nothing to lose if you join the Reverse Fatty Liver Support Group on Facebook, on the contrary!
So click here to join the group right now and become an active member of our community!
Together we can do this faster and easier than trying to brave it out alone. Being part of this community might be just the thing you need to get on track, stay on track and reverse your fatty liver!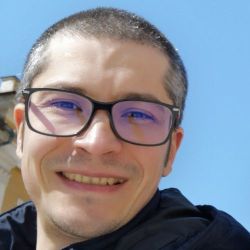 I was diagnosed with a fatty liver back in 2014 and managed to reverse it by mid 2015. Since then, I've been studying NAFLD and I have decided to share everything I have learned over the years to help you reverse your condition.
I am also the admin of the Fatty Liver Support Group on Facebook and the Fatty Liver Subreddit.