One of the constant questions that I received from people interested in reversing their fatty liver is this: Should I become vegan or vegetarian in order to reverse my fatty liver?
And since this is a common concern that many people have, I decided to write about it in today's article and hopefully help you make a better and more educated choice when it comes to reversing your fatty liver as fast as possible.
First, we will start with a short info about this potential lifestyle change and discuss the differences between being a vegan and a vegetarian.
Now, I know that there are some other sub-branches here giving you more freedom on what to eat and what not to eat, but we'll focus on the main ones.
So, the main difference between a vegan and a vegetarian is that the latter usually have products like dairy and eggs in their diet (only avoiding meat), while a vegan completely skips any type of food that has an animal origin.
Now, with this in mind, going vegan or even vegetarian sounds like a perfect choice for those suffering of a fatty liver.
In the end, everybody tells us to avoid eating products that are high in fats and eat more fruits and vegetables, right? And yes, that is correct: becoming either vegan or vegetarian could help you reverse your fatty liver faster.
However, being a vegan (we'll use this term only from now on) does not automatically mean that you are eating healthy.
Many – if not most – of the vegan foods are still highly processed and extremely unhealthy. The difference between eating fried meat and fried vegetables is not that huge, because you're still getting a lot of unhealthy fats either way.
Also, many vegan foods are extremely high in carbs, which should be completely cut off your list of foods to eat to reverse your fatty liver.
So what I mean is that simply going vegan will not automatically cure your fatty liver.
This is a common misconception and it's very dangerous, because many people switched to veganism and haven't reversed their NAFLD because they still ate a lot of foods that they were not allowed to have.
In other words, you will still have to read the labels and practice common sense when it comes to things that you can eat, drink and cook at home.
There's no easy way out here, unfortunately, as many vegan recipes and foods are extremely unhealthy (and not just for those suffering of a fatty liver).
Potential problems with a vegan diet and fatty liver
My biggest problem with the vegan diet or lifestyle is that there are so many products that try to cheat and look like meat products: we have vegan cold cuts, vegan milk, vegan steak, vegan burgers and so on.
Unfortunately, in order to create these products, a lot of processing is required and many unhealthy chemicals are used.
Plus, it makes little sense to decide to stop eating meat just to switch to something that tries to be meat (but generally fails miserably in terms of taste, at least).
Also, many of the vegan recipes out there are – just like as it is the case of regular, meat-based diets – extremely unhealthy: lots of fried ingredients, added sugars and stuff like that.
As I was saying earlier, anything fried in oil is unhealthy, no matter if it's meat or vegetable. Anything with an added scoop of sugar is unhealthy as well, just as it is the case of anything prepared using preservatives and other chemicals.
In other words, being vegan doesn't automatically mean that you are eating healthier. Just as it doesn't mean that you are eating unhealthier or that being vegan isn't a solid option if you are trying to reverse your fatty liver.
So, should you go vegan to reverse your fatty liver?
As you can see, the answer is not an extremely easy one to give as there are many things that you should take into account.
Going vegan doesn't really change much in terms of healthy eating when compared to a regular diet that includes animal products.
Being a vegan is usually a thing that goes a bit deeper than just the foods that you eat: you're trying to take a stance against animals being raised and killed for food. You no longer want to eat mean and animal products.
It is something that you choose to do with reasons far beyond health benefits. And as a result, being vegan has nothing to do with reversing a fatty liver.
However, this also doesn't mean that being a vegan will make it more difficult for you to reverse your fatty liver and/or eat healthy. You can clearly and easily reverse NAFLD by following a strict vegan diet.
You will just have to take the same precautions that you would take when dealing with a normal, meat based diet: make sure that the things you eat are as natural as possible, without added chemicals, without too much fat and/or too many carbs.
This is, in essence, everything you need to do in order to have a proper, liver-friendly diet, no matter if you choose to eat meat or other sorts of animal products along the way.
So my recommendation would be this: if you're not already a vegan and you don't really, truly believe that you should stop eating animal products, then don't do it if your only goal is to reverse your fatty liver.
You can still eat a very healthy, liver-friendly diet with animal products included (lean meat is actually safe to eat every now and then, such as eggs and even dairy) and if you stick to the diet and make the recommended lifestyle changes, you will surely reverse your condition.
A diet like my recommended Mediterranean one for reversing fatty liver will see you eat very little mean and animal products anyway. And it is the diet that helped me reverse my fatty liver.
BUT if you are already a vegan or you truly believe in the vegan lifestyle, you can definitely reverse your fatty liver by eating clean and healthy vegan foods. As I said, just pay attention to what you eat and you should be fine.
Read the labels, make sure you're not getting too much fat or too many carbs each day and also make sure that you eat food that is not processed and especially things that don't have preservatives and other additives on the ingredients list.
This is what you should do no matter which diet you're following.
The truth is that I don't really think that vegans eating healthy would have the upper hand over regular eaters who also eat a healthy diet but also have meat every now and then.
So if it would be really difficult for you to stop eating that grilled chicken breast every now and then, you don' really have to do it.
This is probably great news for those who are worried that they have to switch to a completely vegan lifestyle in order to reverse their fatty liver: you don't have to do it unless you really want to from other reasons than reversing your fatty liver.
But at the same time, switching to this lifestyle won't really put any obstacles between eating vegan and reversing fatty liver.
So good news for both "sides": while you don't HAVE TO switch to a vegan diet to reverse your condition, if you are already a vegan or consider becoming one, you can also reverse your condition just as fast and easy, as long as you pay attention to what you eat.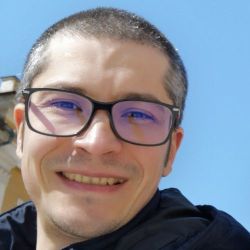 I was diagnosed with a fatty liver back in 2014 and managed to reverse it by mid 2015. Since then, I've been studying NAFLD and I have decided to share everything I have learned over the years to help you reverse your condition.
I am also the admin of the Fatty Liver Support Group on Facebook and the Fatty Liver Subreddit.