Before I was diagnosed with a fatty liver, I did various blood tests recommended by the doctor because I wasn't feeling well. All sorts of tests.
They all came back normal or at least nothing there showed signs of extreme worry: my cholesterol was indeed at the top limit, but still not on the red. So was my glucose. ALT, AST and everything else was within the lines and looking good as well…
My blood test showed normal results, yet was was still diagnosed with a fatty liver. How is this possible? We're going to talk about this in today's article!
First of all, one thing is clear: just from looking at my blood test results, nobody could've guessed that I had a fatty liver. A
And this is the reason why just getting your bloodwork done is not enough to either confirm the diagnosis or to confirm the fact that you have reversed your NAFLD. Things could look fine, but you could still have it!
The only way to diagnose it is by running an ultrasound, a CT scan or a MRI. If you want to know exactly how severe it is, as these tests won't be 100% accurate regarding the severity, you can go for a liver biopsy or a pretty expensive blood test (called FibroMax) which is also accepted generally as an indicator.
The FibroMax was the way I went, because it was a non-invasive procedure. Also, my doctor estimated by the looks of the ultrasound that it wasn't very bad and recommended it instead of the biopsy.
However, you don't really need to either the liver biopsy or the FibroMax test unless your doctor really recommends getting the extra work done, as they are really good nowadays when it comes to guessing the severity of your fatty liver looking at the ultrasound results alone.
But one thing is clear: blood work alone is not enough to tell you if you have a fatty liver or not! I had normal results and many others were diagnosed without anything wrong shown by their test results.
It is true, most of the people suffering from a Fatty Liver don't have normal blood test results – and they usually have high levels of cholesterol and triglycerides, as well as AST and ALT numbers.
However, these high levels don't automatically mean that you have a Fatty Liver, just as well as normal blood tests don't necessarily rule it out. As it was my case: I was apparently healthy, but fortunately further tests were done and my fatty liver was found, helping me reverse it since.
If you're starting your journey of reversing yours and you're overwhelmed with all the healthy food options that you have to buy, you can check out my handy monthly shopping list for fatty liver, which will make it a lot easier for you in this regard, at least.
When should you get an ultrasound done for fatty liver?
Now, I wouldn't suggest anyone to get an abdominal ultrasound just because their blood tests are normal.
Of course, if that's the case, this most likely means that you are well and healthy!
But if you have any of the symptoms of a NAFLD and especially if you don't find anything else to relate them to – or if your doctor recommends it – definitely get an ultrasound done! It is painless and fast and it tells you accurately if you have a fatty liver or not.
Don't let it be too late because the sooner you catch a fatty liver, the easier it is for you to reverse it! It took me 1.5 years to do it, but others have done it in under an year, following a clean diet for NAFLD.
Being overweight should also ring the alarm and you should regularly get an ultrasound if you are overweight, as this is one of the main risk factors for a fatty liver.
I was 210 pounds when the fatty liver was discovered (pretty much for a 6 foot man), and I had been there for years. So if there's fat on your belly, you might have fat in your liver too and it's better to be safe than sorry.
It's worth mentioning that overweight people don't automatically have fatty liver, just as thin and fit people aren't guaranteed not to have it. But usually, most of the people diagnosed with a fatty liver are at least overweight.
So keep an eye on your symptoms (from more common ones to itching), your weight and way of living, but also on heredity (did other people in your family have liver-related problems?) and potential medication you're taking.
With all these in mind and with your blood tests done (they still need to be done, even if they are not a sure-fire way to get diagnosed), talk to your doctor and see what other tests have to be made to properly diagnose you.
In conclusion, you can still have a fatty liver even if your blood test results come back normal.
They usually won't when you're suffering from NAFLD, but it's not uncommon for them to look good and you to still have it.
Therefore, if you or your doctor suspect a fatty liver, an ultrasound is the easiest way to tell if indeed you're dealing with one or not. Alternately, you can go for a CT scan or a MRI.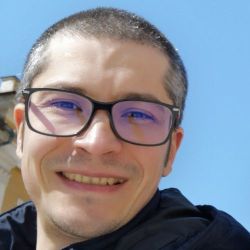 I was diagnosed with a fatty liver back in 2014 and managed to reverse it by mid 2015. Since then, I've been studying NAFLD and I have decided to share everything I have learned over the years to help you reverse your condition.
I am also the admin of the Fatty Liver Support Group on Facebook and the Fatty Liver Subreddit.