I am back with some great news – especially for me, but also for those who have been diagnosed with a fatty liver and are wondering whether it can be cured or not.
I just came back from my ultrasound appointment and doctor visit and they both said that my fatty liver has improved tremendously, with the doctor saying that it's looking "almost like a completely healthy liver". Yay!
This proves that with some research, some additional will power and lifestyle changes here and there, your fatty liver CAN BE REVERSED.
And trust me that knowing that you can become a healthy individual once again is extremely satisfying. This article is here to give you a bit of inspiration and support based exclusively on my own experience reversing it.
UPDATE note: I initially wrote this article back in March 2015, 7 months after being diagnosed with a fatty liver. I have decided to edit it to add some relevant links, but the original text remains (mostly) unaltered.
The even better news is that in the mean time, I have completely healed my fatty liver and never switched to the old me again. So read below for my experience and hopefully that extra push you need to do it yourself too.
How did I do it? How did I reverse fatty liver in seven months?
For those who are not regular readers of this blog, I'll start by saying that a bit over seven months ago I have been diagnosed with a fatty liver (NAFLD).
It wasn't very advanced (I was told it's stage 1.5 – so not really 1, but not 2 either) but it was still a fatty liver.
I also had fat in my pancreas and fat was deposited on my kidneys, while the liver itself was enlarged. I was feeling miserable overall – tired, grumpy, bloated and much more, all apparently because of this.
Since I was close to my 30th birthday and the idea of having the fatty liver evolve into cirrhosis and maybe even worse brought me down to tears, I decided to do everything that I can to give me a chance at living a normal life again and I decided to completely change the way I eat and live and reverse my fatty liver.
I was sure that it's possible – even though the first doctor I met told me the opposite. Glad I didn't listen to her!
I knew that the main reason behind me being overweight and having so much fat accumulated in my body was the way I was eating, so I decided to switch to a completely healthy diet.
It was not extremely restrictive, created with moderation in mind, but one that completely eliminated some extremely dangerous foods: I stopped eating fried foods, I stopped drinking alcohol completely and also stopped touching all types of soda, I stopped adding any sugar to my food and kept the carbohydrate intake under control.
I moved to fat-free cooking even though now I am sometimes adding a bit of extra virgin olive oil to my foods but only after they are cooked and I started to notice the results immediately.
Read more about my fatty liver diet here – I strongly recommend it to everybody as it's pretty obvious that it works!
Losing weight
I started to lose weight instantly and even though it wasn't the easiest job in the world – I still had cravings and felt a bit hungry at times – it was all worth it.
I also allowed myself to cheat every now and then: not during the first month when I wanted to live a completely healthy life, but afterwards once in two weeks or maybe once per week I allowed myself a small piece of cake or ate a bit more than usual.
Three months later I had my first pizza (vegetarian, because I am no longer eating cold cuts, salami and such) and yesterday I drank half a glass of Coke.
Fortunately, I didn't like it at all I don't plan to drink any soda anytime soon. The secret is to stick to your new life plan. The new person you are building. The healthy person. The better one. Yourself 2.0.
Finally, a few months after tackling my bad eating habits, I started going to the gym – three times a week for 60 minutes of cardio exercise only. If you can do it more often, it would be even better!
The exercise itself won't help you lose much extra weight at this point, but helps to keep you healthy and especially helps with the insulin resistance you might have developed to a lower or higher degree already due to the fatty liver and bad eating habits.
Exercising is a must do when dealing a fatty liver – and something you have to do after you get rid of it.
You don't necessarily have to go to the gym although I believe it's the best way since it gives you extra motivation and helps you create a schedule and stick to it. You can do exercise at home or outside.
But whatever you do, exercise! Aim for at least 30 minutes of additional workout per day.
When I don't go to the gym, I simply go out and walk at a brisk pace for 30-60 minutes.
You can do jogging. Watch some Zumba exercises and perform them at home. Anything that keeps your body moving and increases your heart rate so you burn extra fat and become more fit.
As pills or supplements, I only took milk thistle and recently started drinking organic green tea: they might or might have not helped, but they certainly did no harm and I see no reason why you shouldn't try to get any additional help you can.
So what were the results?
As I said, my latest ultrasound appointment went extremely well, just like my blood tests did.
I was extremely worried and pessimistic that the doctor would have bad news, but she actually congratulated me and encouraged me to share my story with everybody else suffering from a fatty liver to prove them that it can indeed be fixed.
So here I am doing just that, telling you that you can do it too! You can reverse your fatty liver!
In order to make it a lot easier for you to do that, simply go through the archives of this blog: I share here a ton of useful information about reversing your fatty liver and I am 100% certain that you have all the information you need already published on this blog.
Just go through all the articles, read the titles, see which ones seem like something you could use and read them. They're all based on my personal experience with reversing fatty liver, as well as countless hours of research!
Back to the ultrasound, the doctor found out that my liver was now normal-sized (the left lobe was initially about 1 inch larger and the right lobe about half an inch larger), while a lot of the fat disappeared from my liver – although there was still a noticeable but slight steatosis aka fat in the liver.
You can't completely heal years of fat accumulation in just a few months, but you can clearly improve that condition a lot and keep on working on it. That's extremely encouraging!
Also, my pancreas had minimal fat infiltration and had also reduced its size to normal, while the fat on my kidneys was completely gone!
In other words, my body recovered a lot and was on the right track to being as healthy as it was before I started to bombard it with all the extra fat and bad foods and plethora of bad choices.
And knowing that – the fact that your body can heal so quickly if you help it, is something amazing to know and extremely encouraging. Hopefully it's the push you need to either start or keep on going.
My blood tests also looked a lot better. Even though mine were initially within the normal values, they were towards the top end and really close to being abnormal.
But now, after 7 months, my total cholesterol level was reduced by 12 points, while the high glucose levels started to look a bit better, going down almost 4 points. Everything looked better than before!
In other words, in just 7 months, my body made some incredible recovery and is on the right track to getting healthy. Apart from that amazing news, I also feel a lot better!
Having lost 36.5 pounds during this time also makes me look a lot better and makes me feel so good with myself – also giving me the strength to keep on going and lose the extra 11 pounds required for me to get to my ideal weight and hopefully stick there for as long as possible.
Just to show you the difference it makes, I will share some personal photos that I also shared on the About page. Me before and after: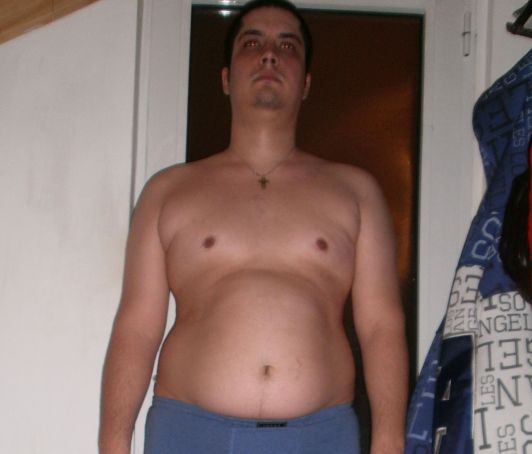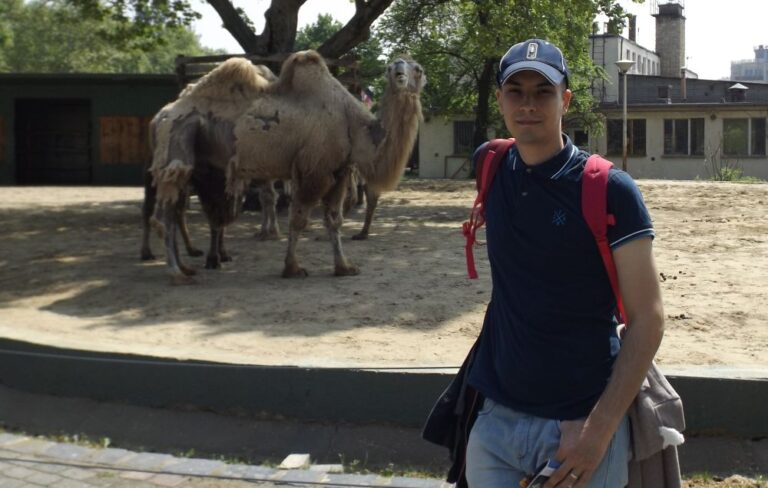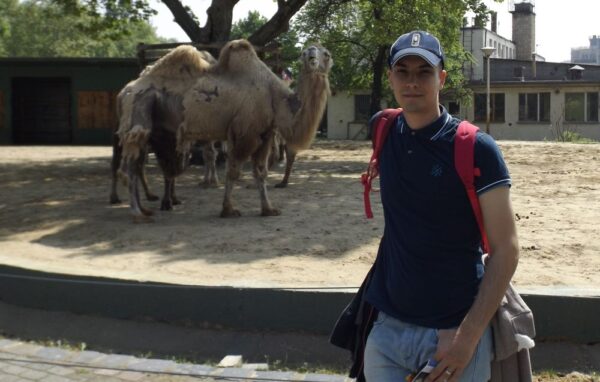 All in all, even though it's not the easiest thing on earth, it's all worth it. Yes, you will miss the crap you enjoyed in the past – I sure did – but truth is that it's not as difficult as it might seem at first.
The first 2 or 3 weeks will be brutal, but afterwards things will get better and you will no longer crave the bad things you probably will early on.
I was unhealthy, miserable, fat and a complete mess of a person – all built up over the years of poor food choices, lots of stress, no exercise and binge-drinking beer when going out with friends during the weekends.
I almost couldn't believe it that just 7 months almost brought me back to being a completely healthy person and it proves how much our way of living matters – and gives me the power to keep on going.
Because no lifestyle change is good unless you stick to it. I used to be fat and unhealthy, now I feel amazing and I love it.
And you can do it too. Trust me, it's a lot easier than you might think it is – so just get it done. Starting now!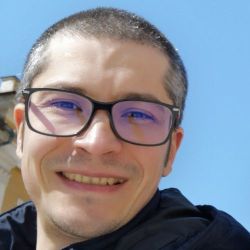 I was diagnosed with a fatty liver back in 2014 and managed to reverse it by mid 2015. Since then, I've been studying NAFLD and I have decided to share everything I have learned over the years to help you reverse your condition.
I am also the admin of the Fatty Liver Support Group on Facebook and the Fatty Liver Subreddit.